Podcast: Play in new window | Download (Duration: 8:53 — 17.9MB) | Embed
Subscribe: Apple Podcasts | Android | Email | Google Podcasts | RSS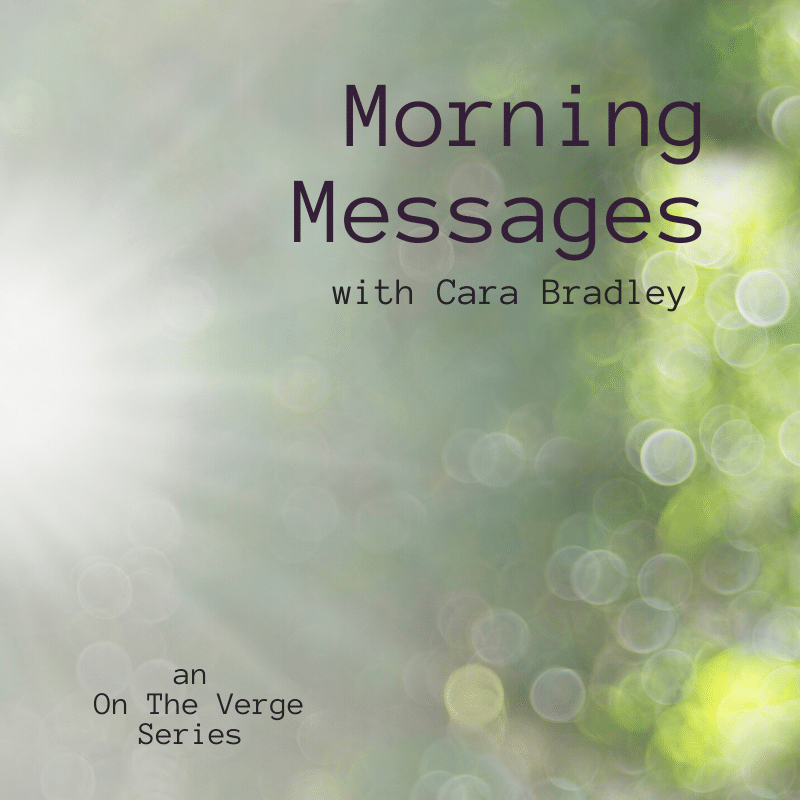 Quick, raw and unedited—Morning Messages are short hits of inspiration, practices, stories and possibilities delivered in six minutes or less — every day.
Want More?
Don't forget to SUBSCRIBE to get your Morning Messages every day.
Join me for Project beWELL— a 4-week exploration to start your mental fitness journey. https://mailchi.mp/cb89bfe09e91/project-bewell
More stuff at: https://linktr.ee/cara.m.bradley
Message me on Instagram, Facebook or LinkedIn.