Podcast: Play in new window | Download (Duration: 15:39 — 35.8MB) | Embed
Subscribe: Apple Podcasts | Android | Email | Google Podcasts | RSS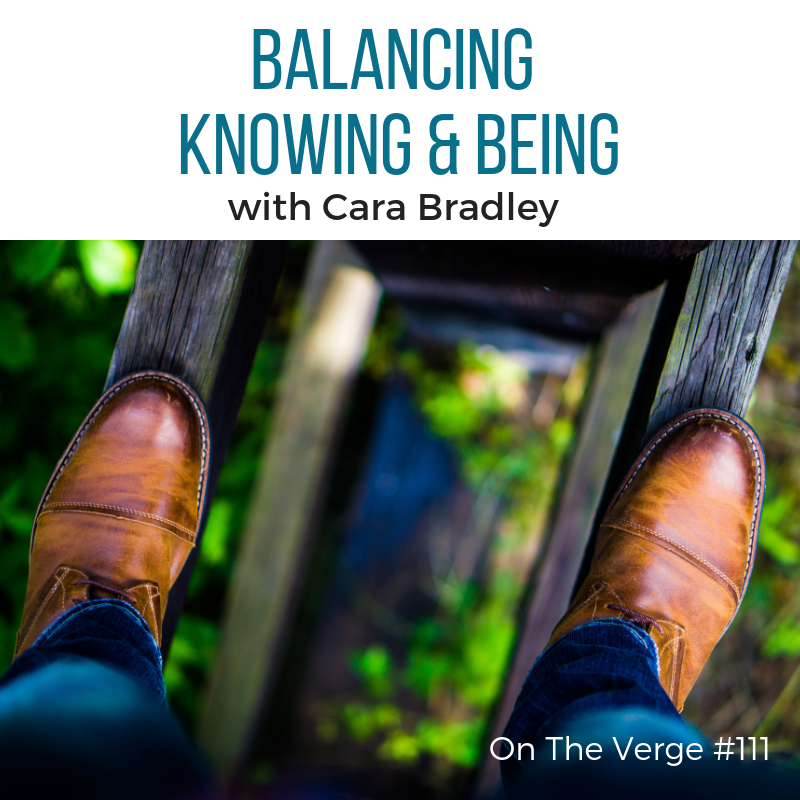 Knowing and being. Learn how to balance the two, what it feels like to be at the extremes, and how to play and dance in flow.

In this episode Cara talks about paying attention to our need to know and yearn to be. Specifically she dives into looking at our desire to devour more and more information and how doing so wreaks havoc on our nervous system. In addition she describes the opposite end of the spectrum, that is seeking state experiences of pleasure and euphoria and how that makes us feel flighty and ungrounded. Furthermore, she explains how to play with the balance of the two. Learn how to recognize extreme states and how being in extremes for too long, in either direction, makes us feel depleted and disconnected. Discover how to balance your desire to know with your desire to be and how doing so creates an environment in which you refuel and replenish and ultimately live in flow more often.
Mentions and More
Article by Ram Dass – What is the difference between knowing and being?
Episode 108: Return to Center

Love this podcast? Leave a review and help more folk wake up, show up and live in flow.