Podcast: Play in new window | Download (Duration: 16:05 — 36.8MB) | Embed
Subscribe: Google Podcasts | Email | RSS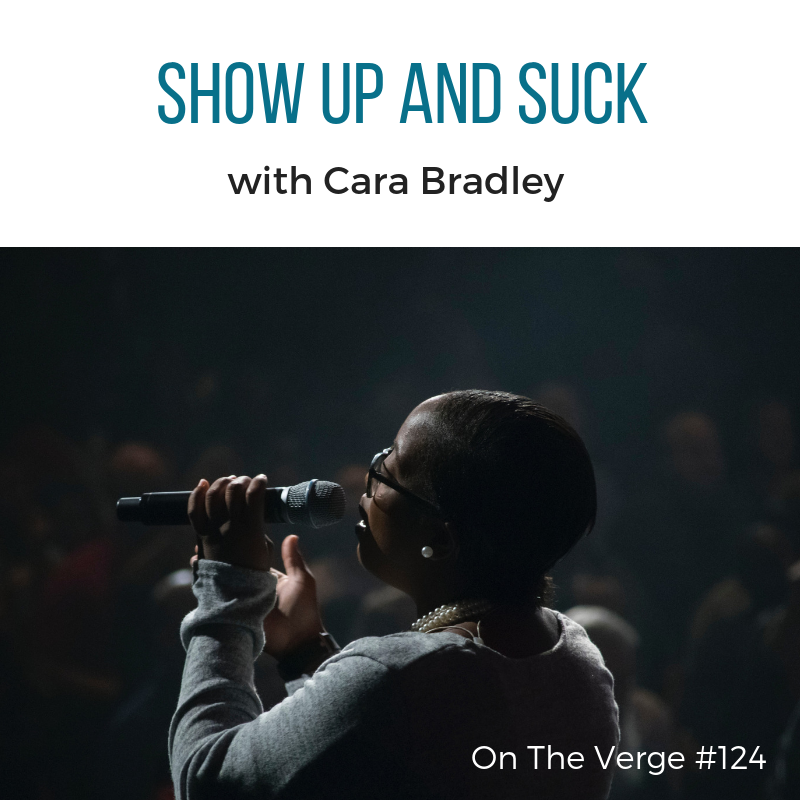 In order to succeed at anything, you've got to be willing to show up and suck.

Eleanor Roosevelt famously said, "Do something that scares you every day" (and be willing to suck at it).

What are you currently doing that scares you—even a little bit? What is making you uncomfortable? In this fiery episode, Cara talks about growth—your growth—and how doing stuff that scares you is the path of growth. Now, if what scares you is taking on a new role, new project or sharing your story in a new way, it's important to recognize that you may suck at it in the beginning.
Show up anyway.
To avoid completely sucking to the point of no return, Cara references the Flow Trigger called the Challenge to Skills Ratio. By learning to challenge yourself a little bit everyday (4-6% above your skill level), you'll learn new skills gracefully. In other words, you may suck less.
Show up and suck. You'll not only feel more awake and energized, you'll may just find yourself fearlessly creating, singing louder and reaching higher.
The skies the limit.
Mentions and More
Episode #118 Start Before You're Ready
My book – On The Verge: Wake up, Show up, and Shine
Love this podcast? Leave a review on iTunes and help more folk wake up, show up and shine.