Podcast: Play in new window | Download (Duration: 17:19 — 39.6MB) | Embed
Subscribe: Apple Podcasts | Android | Email | Google Podcasts | RSS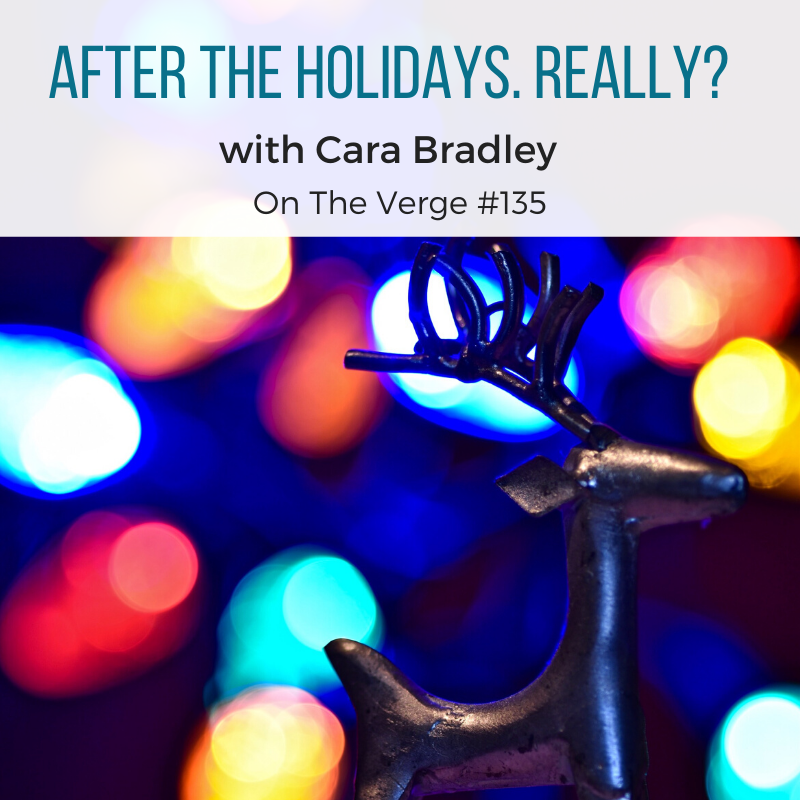 This rerun episode is a call to stop the insanity of putting your wellbeing off until "after the holidays" (or after the summer, or after the fill in the blank). Tune in to learn how to set priorities and put YOU first.
Learn how to commit to 5 daily practices to stay well by Breathing, Moving, Finding Stillness, Being Quiet, and Getting Outside.
Start today and stop the crazy year-end cycle of binging and purging.
Mentions and More:
Episode 36: What are your non-negotiables? 
Episode 63: Move the Ball Forward
Website: www.carabradley.net
Book: On The Verge: Wake Up, Show Up and Shine
Email: cara@carabradley.net
Social Media Links and more!
My Businesses:
Verge Yoga Center
Verge b3