Podcast: Play in new window | Download (Duration: 23:26 — 53.6MB) | Embed
Subscribe: Apple Podcasts | Android | Email | Google Podcasts | RSS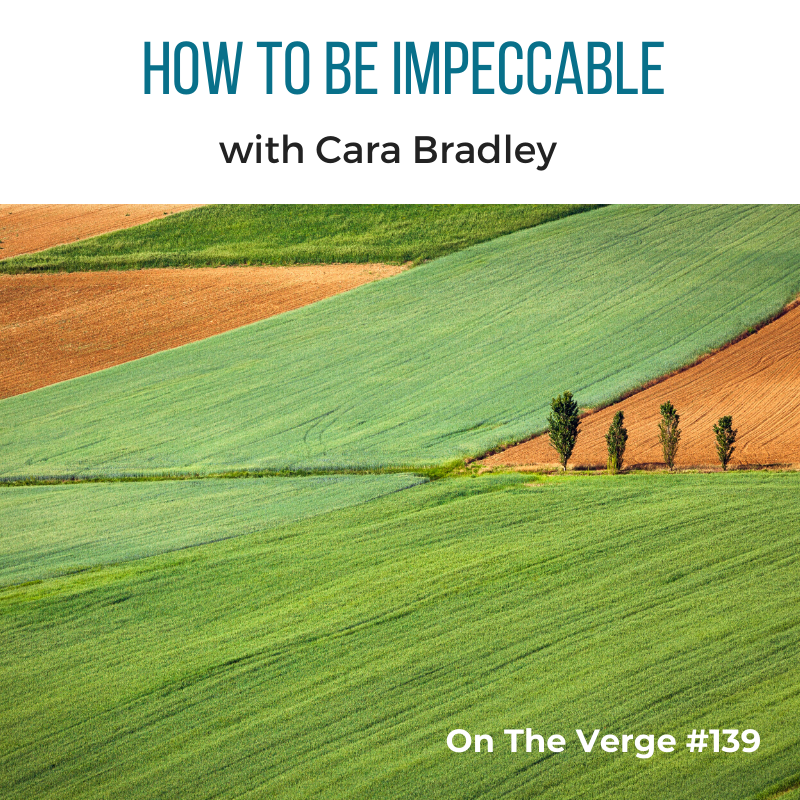 Being impeccable means to move in the world in alignment with high level values like love, truth and service. Learn how to be impeccable in this new year and new decade by bringing a quality of attention and intention to everything you do.
Website: www.carabradley.net
Book: On The Verge: Wake Up, Show Up and Shine
Email: cara@carabradley.net
Social Media Links and more!
My Businesses:
Verge Yoga Center
Verge b3
Photo by Gaetano Cessati on Unsplash