Podcast: Play in new window | Download (Duration: 14:53 — 34.1MB) | Embed
Subscribe: Apple Podcasts | Android | Email | Google Podcasts | RSS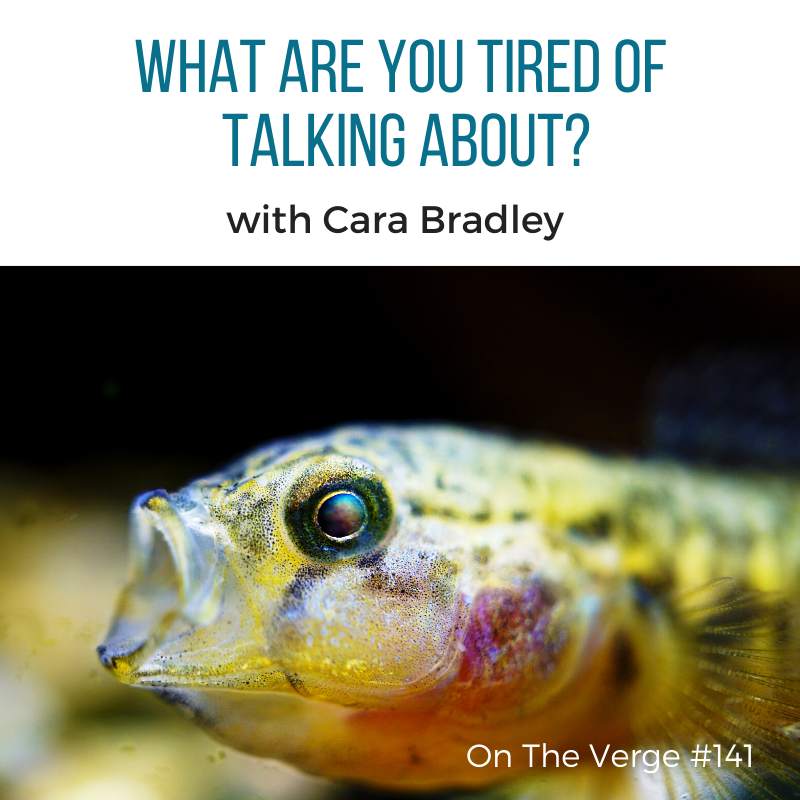 Day after day you repeat the same thoughts. Over and over again you may complain, blame, judge and doubt yourself and others. These unhelpful thoughts are exhausting. They drain your energy. And, at the end of the day, these trite little pokes at your self esteem do little to improve your life. In this episode, Cara asks you to take a hard look at your inner critic and name what you are tired of hearing between your ears. For, in the end, we must observe it before we can change it.
Website: www.carabradley.net
Book: On The Verge: Wake Up, Show Up and Shine
Email: cara@carabradley.net
Social Media Links and more!
My Businesses:
Verge Yoga Center
Verge b3