Podcast: Play in new window | Download (Duration: 14:36 — 33.4MB) | Embed
Subscribe: Apple Podcasts | Android | Email | Google Podcasts | RSS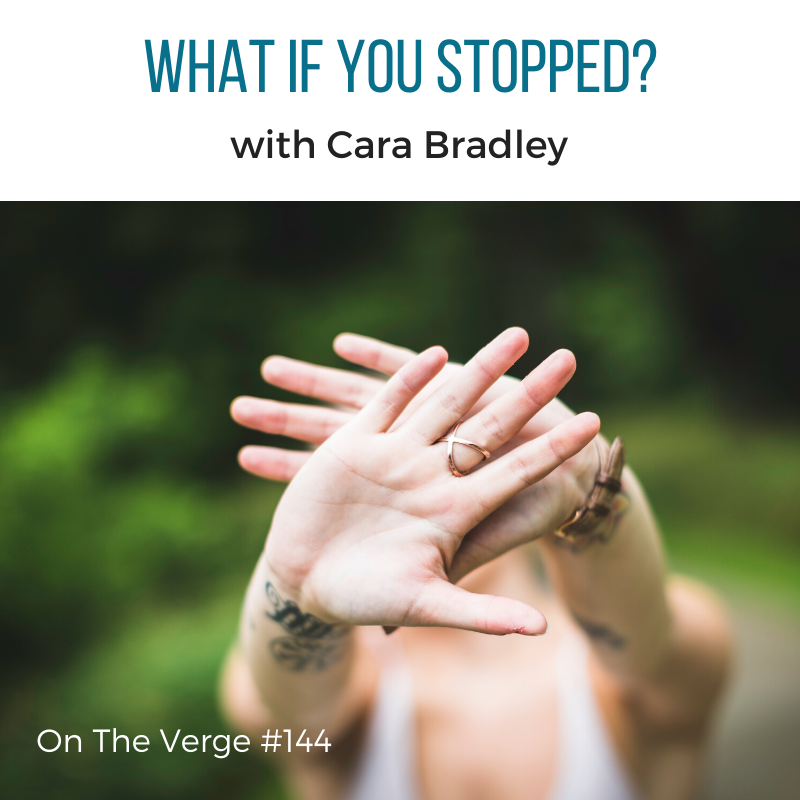 We try. We strive. We keep ourselves busy. We fill our calendars and to-do lists with things to make us feel like we are "doing" something useful and important. Have you ever wondered what would happen if you stopped all of the busyness? In this episode, Cara asks you to take inventory of how you're spending your precious life and to answer a few thought-provoking questions like:
What if you just stopped doing so much?
What would happen?
Who would notice?
What would it feel like to not push so hard?
Tune in and explore who you are beneath the level of busy with a simple practice called: This is who I am…

Enjoy.
Website: www.carabradley.net
Book: On The Verge: Wake Up, Show Up and Shine
Email: cara@carabradley.net
Social Media Links and more!
My Businesses:
Verge Yoga Center
Verge b3