Podcast: Play in new window | Download (Duration: 23:56 — 54.8MB) | Embed
Subscribe: Apple Podcasts | Android | Email | Google Podcasts | RSS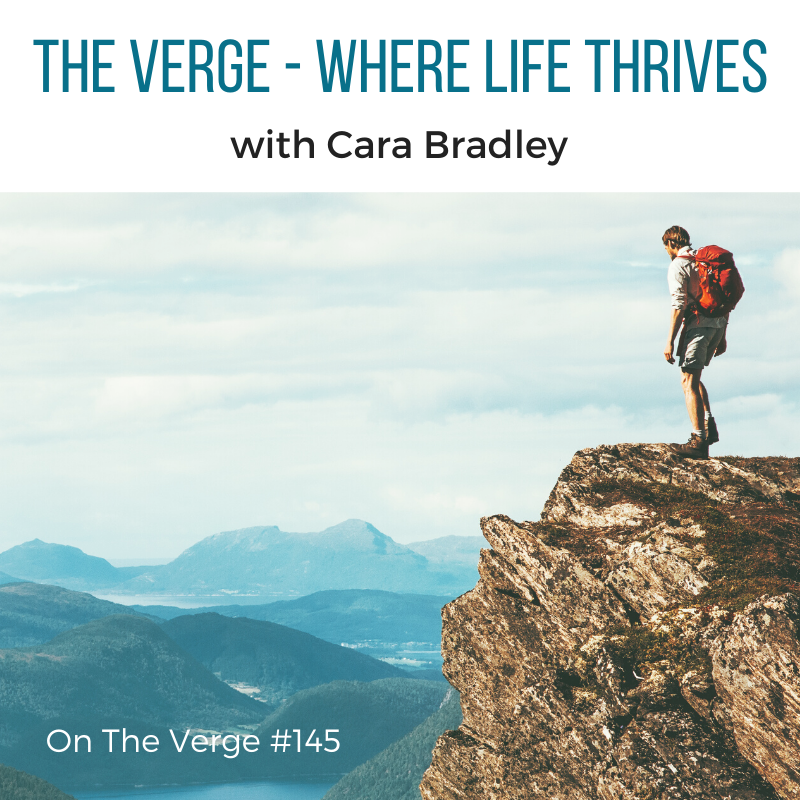 A verge is a boundary or an edge. It's a threshold between being over here and over there. The verge is where shift takes place. It's also where we thrive.
Live, right there—on the verge—on the edge of change, and we come alive. 
Embracing change, instead of struggling against it, is the topic of this special episode during which Cara talks about big changes as she transitions out of Verge Yoga, the business she founded over 15 years ago. She shares her dreams and plans as she shifts "beyond the verge," her process of learning when and how to pivot, and her tender relationship with an uncertain future. 
Website: www.carabradley.net
Book: On The Verge: Wake Up, Show Up and Shine
Email: cara@carabradley.net
Social Media Links and more!
My Businesses:
Verge Yoga Center
Verge b3