Podcast: Play in new window | Download (Duration: 16:21 — 15.0MB) | Embed
Subscribe: Apple Podcasts | Android | Email | Google Podcasts | RSS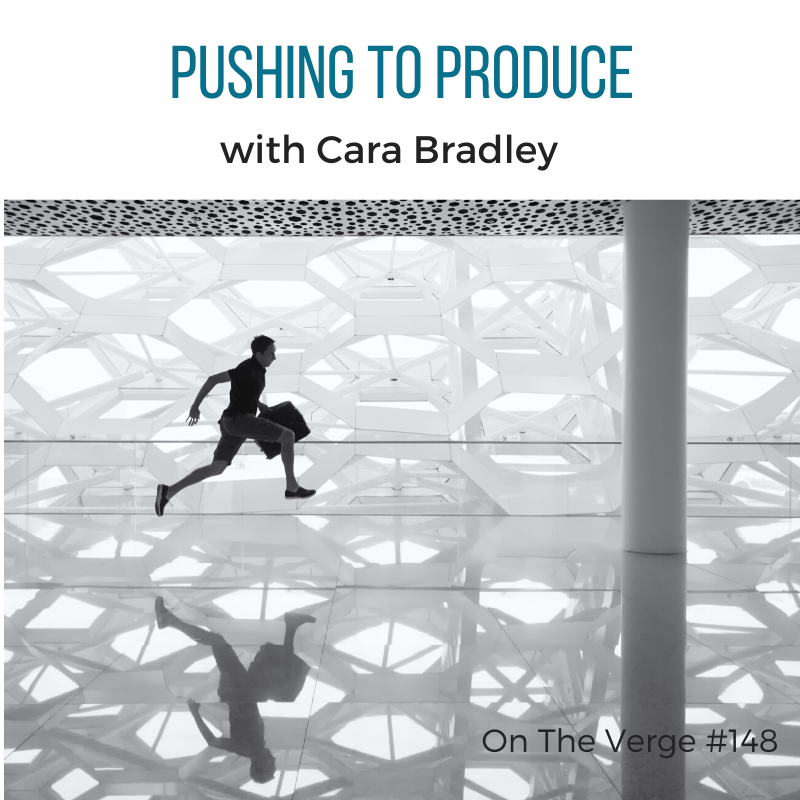 Do you feel an intense pressure to be productive all the time? Seeing people doing stuff online—such as offering products, programs and services—might be triggering a sense of urgency in you to do more, and to do it faster! 
If you feel like you are pushing projects or forcing things to happen, then tune into this episode. Cara shares her struggle with being patient with herself and how she is breaking a habit of rushing to do, achieve and produce. She shares her new commitment to stop forcing and pushing by slowing down her pace of production and allowing ideas to simmer, mature and develop. 

Learn how to let go of pushing and be more patient with yourself. Try asking yourself these questions:

* What am I forcing to make happen?
* Where am I lacking patience?
* What can I slow down?
* And what needs space to breathe?

Asking the right questions may help you to discern how much you do and how fast you do it. Like Cara, you may discover how to stop pushing and forcing and how to instead slow down and allow ideas and relationships to mature.
Mentions and More:

Website: https://www.carabradley.net
Mental Wellness Biz: https://www.carabradley.net/verge-b3/
Book: On The Verge: Wake Up, Show Up and Shine https://www.carabradley.net/book/
Email: hello@carabradley.net
Photo by Andy Beales on Unsplash