Podcast: Play in new window | Download (Duration: 11:25 — 15.7MB) | Embed
Subscribe: Google Podcasts | Email | RSS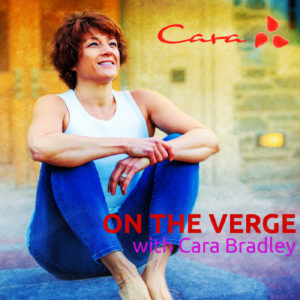 In this episode Cara walks you through her recent practice in which she identifies what projects/potential projects are a HELL YEAH, a KINDA COOL, and a just an ordinary MEH. She encourages you to find out your HELL YEAHs, what activities/products/types of people energize you, light you up and make you tremble with excitement (don't worry, we keep it clean).
Mentions and More:
Episode 31: What Are You Waiting For?
Episode 30: Do Three Things Really, Really Well
Read: Tools of Titans by Tim Ferriss (go to page 386)
Read: Everyday Zen by Charlotte Joko Beck
Read: Stealing Fire by Steven Kotler and Jamie Wheal
Check out the my book On The Verge: Wake Up, Show Up, and Shine and on the free On The Verge app iTunes and Google Play.