Podcast: Play in new window | Download (Duration: 15:44 — 21.6MB) | Embed
Subscribe: Google Podcasts | Email | RSS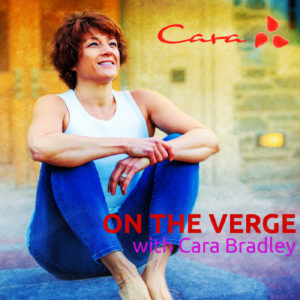 Where do you live? This week Cara proposes this loaded question and encourages you to see where you're spending  your precious time and energy. Ask this question and discover what holds your attention (old grudges, old sports injuries, worries, what if's, etc.) in your body, mind and heart. Knowledge is power. Get clear on what drains you, holds you back and what fuels you to show up and shine.
Mentions and More:
Johnny Gillespie: Balanced Athlete and Empowered Yoga
Blog: Your HELL YEAH! Wake-Up Call
Episode 34: What is Your Hell Yeah?
Episode 33: Becoming A Bigger Container
Check out the my book On The Verge: Wake Up, Show Up, and Shine and on the free On The Verge app iTunes and Google Play.