Podcast: Play in new window | Download (Duration: 21:50 — 30.0MB) | Embed
Subscribe: Apple Podcasts | Android | Email | Google Podcasts | RSS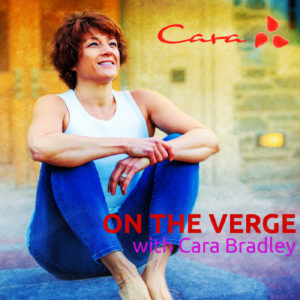 What are your non-negotiables — the stuff that you do every day that set you up for your optimal health and well-being? These are the practices that you don't let anything else interfere with and the areas of your life where there is no drama and little compromise. This week Cara talks about finding freedom in discipline as she shares four of her non-negotiables: 1) Moving  2) Breath work 3) Brain training 4) Practicing gratitude and she challenges you to list you own.
Mentions and More:
Blog: Your HELL YEAH! Wake-Up Call
Episode 34: What is Your Hell Yeah?
Episode 21: Are You Breathing?
Tim Ferriss 5 Minute Journal
On The Verge app iTunes and Google Play.
Check out the my book On The Verge: Wake Up, Show Up, and Shine