Podcast: Play in new window | Download (Duration: 7:30 — 10.3MB) | Embed
Subscribe: Google Podcasts | Email | RSS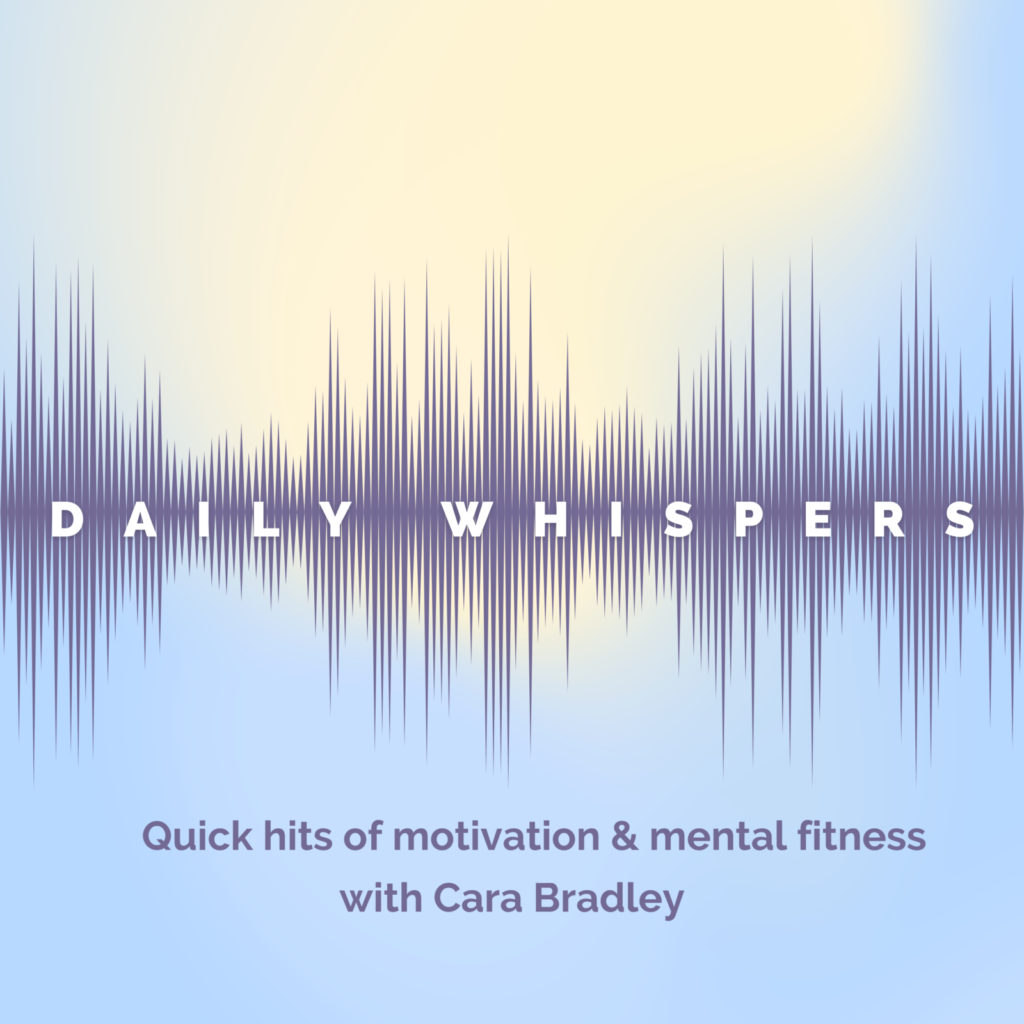 What does overwhelm feel like in your mind? I've learned that becoming aware of our state of body and mind is the first step to shifting and changing and redirecting and improving and expanding! Then, we're able to catch ourselves earlier before we go way out into despair, freeze or contraction. 

Study yourself. It will provide you with all the books you need. I read this in "When Things Fall Apart" by Pema Chodron. She suggests we study ourselves in two ways: the wisdom of how we caused ourself to suffer and the wisdom in how vast, joyful, and uncomplicated our minds are. That should keep us busy for a lifetime!

Daily Whispers you might also like:

Your Busy Mind

Register for my Free Monthly Group Coaching Sessions just for Listeners!

Join my next round of IN THE ARENA – a mastermind for women focused on accelerated transformation.
Grab my FREE Mental Fitness E-Book and Cross-Training Grid
Boost your mood, motivation and mental performance with my favorite Gut-Brain Protocols – Get $10 off your first order.