Podcast: Play in new window | Download (Duration: 6:43 — 9.2MB) | Embed
Subscribe: Google Podcasts | Email | RSS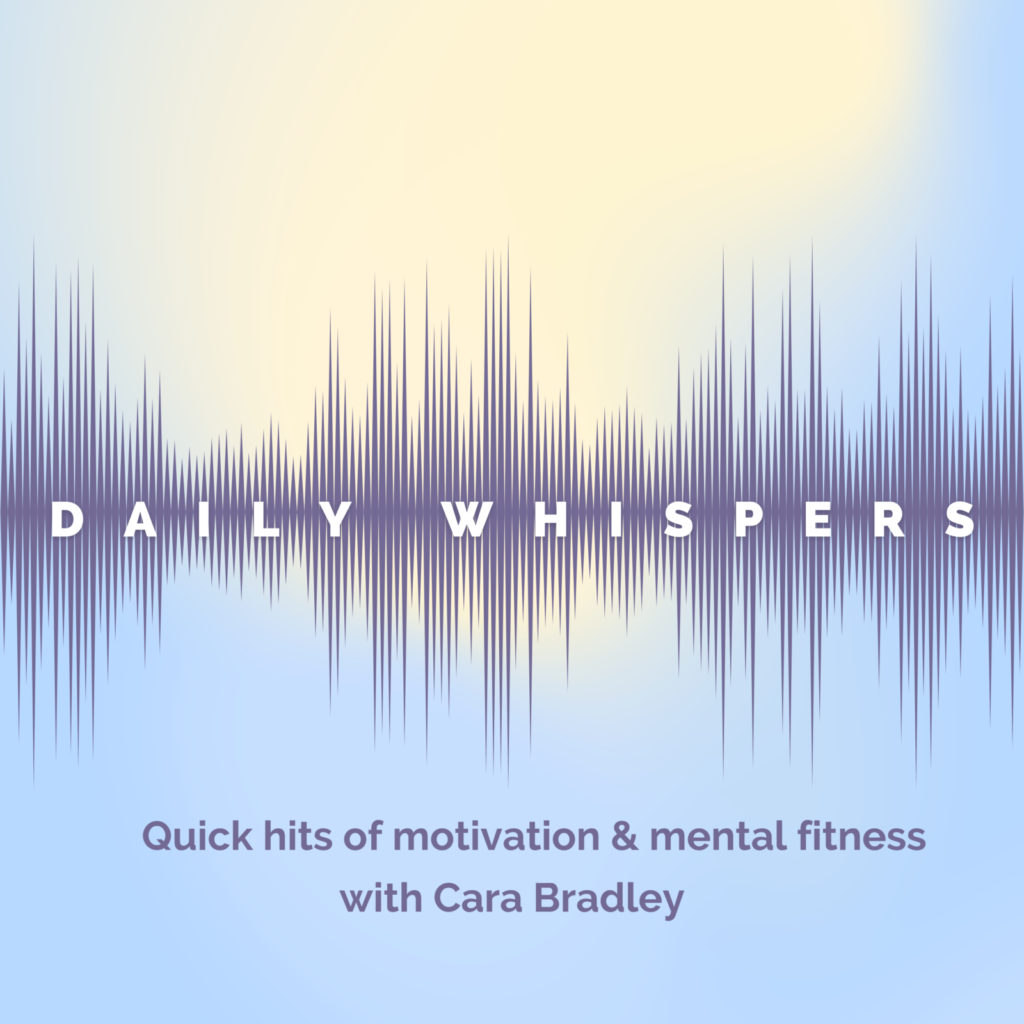 Study yourself. It will provide you with all the books you need. I read this in "When Things Fall Apart" by Pema Chodron. She suggests we study ourselves in two ways: the wisdom of how we caused ourself to suffer and the wisdom in how vast, joyful, and uncomplicated our minds are. That should keep us busy for a lifetime!

Daily Whispers you might also like:

Gut Check

Register for my Free Monthly Group Coaching Sessions just for Listeners!

Join my next round of IN THE ARENA – a mastermind for women focused on accelerated transformation.
Grab my FREE Mental Fitness E-Book and Cross-Training Grid
Boost your mood, motivation and mental performance with my favorite Gut-Brain Protocols – Get $10 off your first order.