Podcast: Play in new window | Download (Duration: 12:47 — 17.6MB) | Embed
Subscribe: Apple Podcasts | Android | Email | Google Podcasts | RSS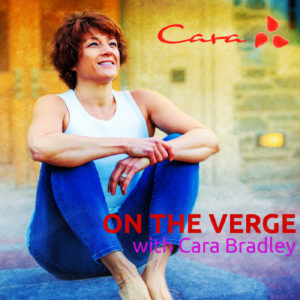 Choose your state or the world will choose it for you. In this episode Cara explains how your current state has a ripple effect on how you experience life and who you choose to be right now determines you're life tomorrow, next year, a decade from now. She encourages you to take responsibility for your current state of being and offers a simple three step process to consciously choose how to live more positively and powerfully.
Mentions and More:
Episode 44: Be a Firehose
Episode 38: I do not have my Sh*T together
—————————————-
Join Me on Retreat!
Sep 8-10 Omega Institute – Rhinebeck, NY
Oct 1 -Oct 6 La Bella Vita – Abruzzo, Italy
Jan 27-Feb 2 Big Life 2018 – Tulum, Mexico
On The Verge app iTunes and Google Play.
Check out the my book On The Verge: Wake Up, Show Up, and Shine 
Please review my podcast on iTunes and help more people find their way to living on the verge!