Podcast: Play in new window | Download (Duration: 8:22 — 11.5MB) | Embed
Subscribe: Google Podcasts | Email | RSS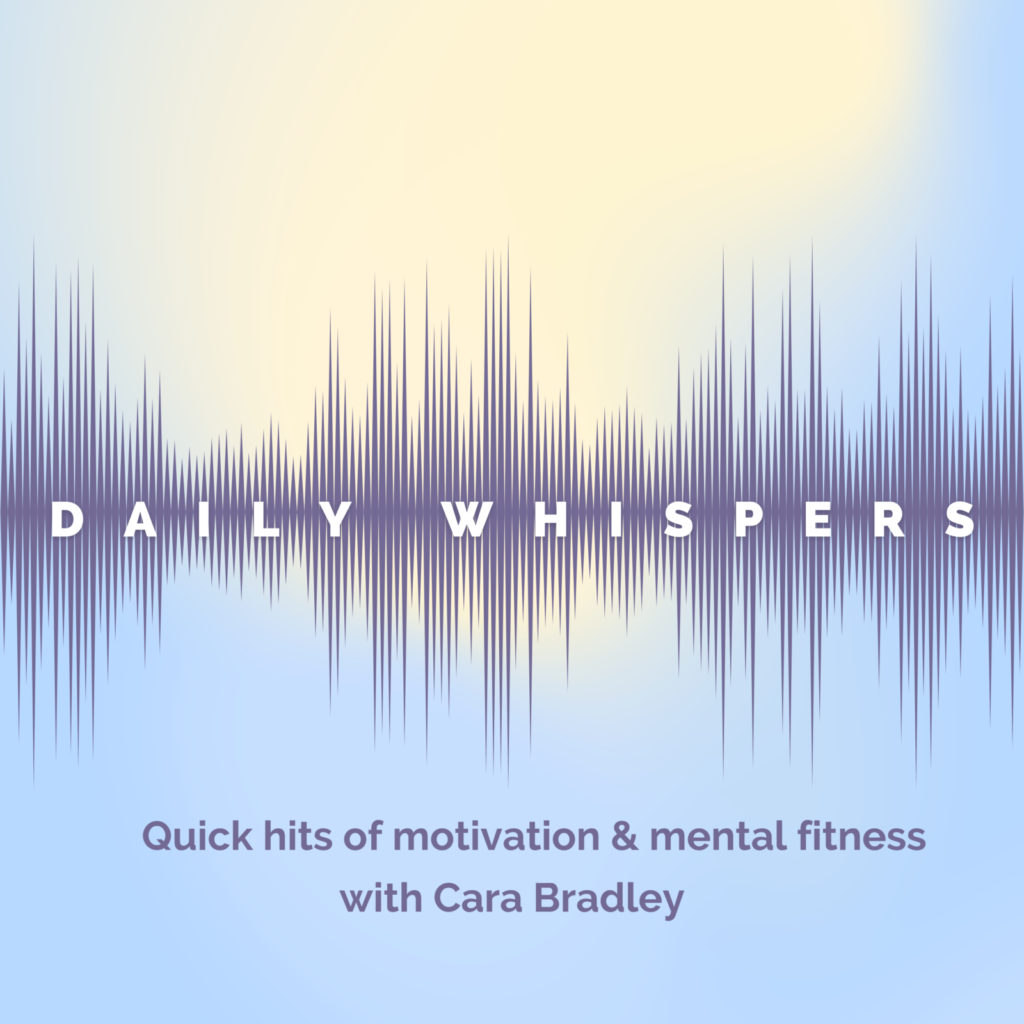 Training to lighten up. I've been a very serious little human being for a lot of my life—very driven, very organized, very disciplined. And in that, I have often become not so fun to be around. Since training myself to lighten up more, I can now make fun of myself in a in a gentle way, in a kind way. You should try it too.
Daily Whispers you might also like:

Light dancing on water

Register for my Free Monthly Group Coaching Sessions just for Listeners!

Join my next round of IN THE ARENA – a mastermind for women focused on accelerated transformation.
Grab my FREE Mental Fitness E-Book and Cross-Training Grid
Boost your mood, motivation and mental performance with my favorite Gut-Brain Protocols – Get $10 off your first order.