Podcast: Play in new window | Download (Duration: 6:59 — 9.6MB) | Embed
Subscribe: Google Podcasts | Email | RSS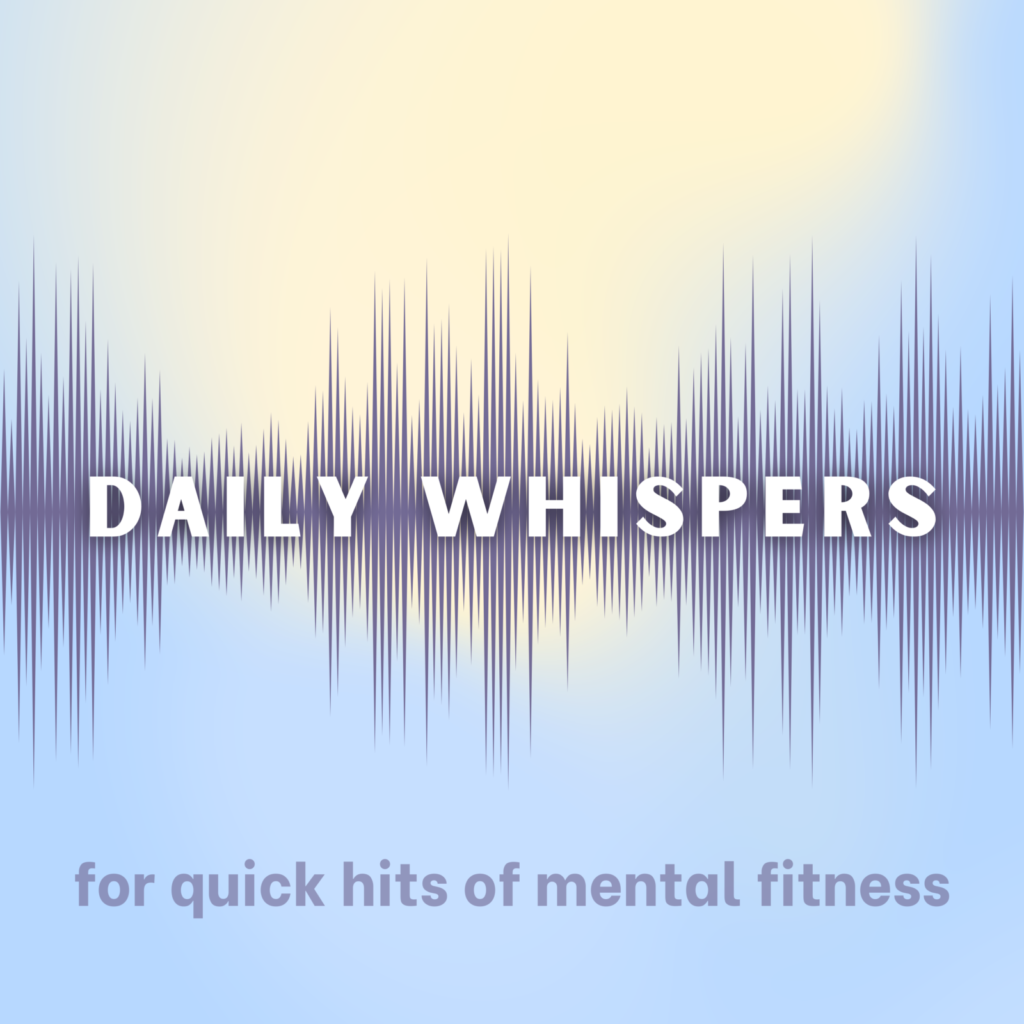 Put down your agenda from time to time and allow yourself to just be. I promise it's in that quiet space beyond your habits and patterns that wisdom, direction guidance, creativity start to flow.

Often, we have to break down the structures of our conditioned agendas in order to see more clearly what we really want.
I share these Daily Whispers to remind you that our world needs us unshackled from our agendas. Our world needs us to be more grounded in reality, more often. Tune in for more on why this matters. 

Grab my FREE Mental Fitness E-Book and Cross-Training Grid
Join my next round of IN THE ARENA – a 4-week mastermind for women focused on building community and cross-training for mental fitness.
Step 1 in building your mental fitness is the Amare Happy Mind Pack—my protocol for optimizing the Gut-Brain Axis.
Connect with me – hello@carabradley.net