Podcast: Play in new window | Download (Duration: 16:52 — 23.2MB) | Embed
Subscribe: Google Podcasts | Email | RSS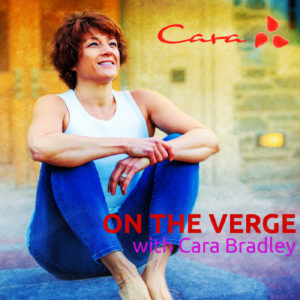 The freedom we seek is hidden in plain sight. Everything we desire— love, peace, clarity, ease of being is waiting for us, often times right in front of our nose. In this episode Cara shares her daylong interaction with a young bird in her garage. She uses her story to compare how we close off from life separating ourselves by our limiting beliefs. She encourages you as she encouraged the young bird to look up and look out from beyond your small self as the doorway to freedom is right in front of you.
Episode 44: Be a Fire Hose
Episode 3: Being Fully Alive


Blog: What makes you feel Fully Alive?
—————————————-
Join Me on Retreat!
Sep 8-10 Omega Institute – Rhinebeck, NY
Oct 1 -Oct 6 La Bella Vita – Abruzzo, Italy
Jan 27-Feb 2 Big Life 2018 – Tulum, Mexico
On The Verge app iTunes and Google Play.
Check out the my book On The Verge: Wake Up, Show Up, and Shine 
Please review my podcast on iTunes and help more people find their way to living on the verge!