Podcast: Play in new window | Download (Duration: 11:38 — 16.0MB) | Embed
Subscribe: Apple Podcasts | Android | Email | Google Podcasts | RSS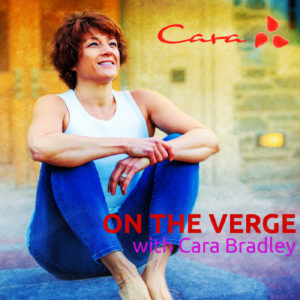 Are you a chronic striver or over-doer? Do you feel like you try so hard to make life happen in a certain way? How's that working out for you? In this episode Cara encourages you to stop pushing "pedal to the metal" 24/7 and explore the freedom that emerges when we let go of forcing. She shares her struggle with over-doing and striving and how she's created new, healthier habits to get things done.
Episode 53: What a Relief!
Episode 43: Force, Flix and Flee

Blog: What is your Busy Mind so Busy Doing?

—————————————-
Join Me on Retreat!
Jan 27-Feb 2 Big Life 2018 – Tulum, Mexico
On The Verge app iTunes and Google Play.
Check out the my book On The Verge: Wake Up, Show Up, and Shine 
Please review my podcast on iTunes and help more people find their way to living on the verge!