Podcast: Play in new window | Download (Duration: 9:59 — 13.7MB) | Embed
Subscribe: Apple Podcasts | Android | Email | Google Podcasts | RSS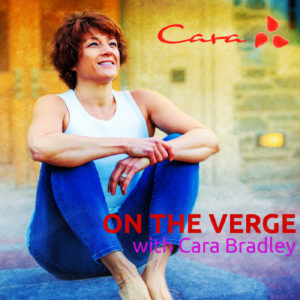 Do you spend more time being effortful or effortless, forcing or in flow?  In this episode Cara continues on her theme from #55: Stop Trying So Hard and takes it further by comparing our habitual "efforting" to a plane during take off — noise and all. She also explains how allowing life to unfold more gracefully feels like the moment a plane reaches cruising altitude. Cruising is when flow happens, when we lose our sense of self, feel at ease and do everything better. Enjoy!
Mentions and More:
Episode 55: Stop Trying So Hard
Episode 53: What a Relief!
Episode 43: Force, Flix and Flee


—————————————-
Join Me on Retreat!
Jan 27-Feb 2 Big Life 2018 – Tulum, Mexico
On The Verge app iTunes and Google Play.
Check out the my book On The Verge: Wake Up, Show Up, and Shine 
Please review my podcast on iTunes and help more people find their way to living on the verge!