Podcast: Play in new window | Download (Duration: 11:06 — 15.2MB) | Embed
Subscribe: Apple Podcasts | Android | Email | Google Podcasts | RSS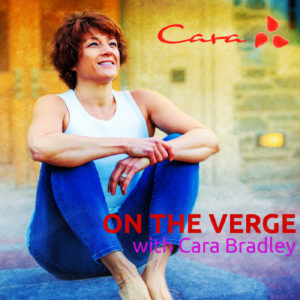 In this episode Cara reminds you to trust you already know who you are, you know what you want and the answers are available at your fingertips. In order to build trust in your knowing, she explains, it's helpful to calm your body and settle mental chatter. To get started, Cara describes simple daily practices she calls "Move. Breathe. Sit."
Mentions and More:
At the center of your being you have the answer.
You know who you are and you know what you want. – Lao Tzu
We are all walking each other home. – Ram Dass
It's all raw material for waking up.  – Pema Chodron
Episode 55: Stop Trying So Hard
Episode 53: What a Relief!

—————————————-
Join Me on Retreat!
Jan 27-Feb 2 Big Life 2018 – Tulum, Mexico
On The Verge app iTunes and Google Play.
Check out the my book On The Verge: Wake Up, Show Up, and Shine 
Please review my podcast on iTunes and help more people find their way to living on the verge!