Podcast: Play in new window | Download (Duration: 9:54 — 13.6MB) | Embed
Subscribe: Apple Podcasts | Android | Email | Google Podcasts | RSS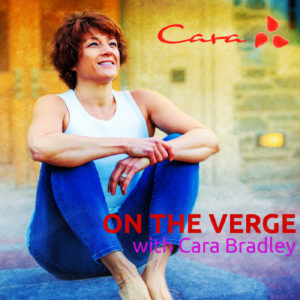 If you want the freedom to be as you want to be, you'll need to give others the freedom to be as they want to be. In this episode Cara talks about giving up the habit of trying to control others. She describes her challenge as business owner and mother and knowing when to manage and when to let go. She shares strategies on how to stop getting overly involved in the business of others. Discover how we're not only easier to be around but also happier when we learn to "stay in our own lane."
Mentions and More:
Adyashanti
The E-Myth by Michael Gerber
---
Episode #57: You Already Know Who You Are
Episode #43 : Force, Fix, Flee
—————————————-
Join Me on Retreat!
Jan 27-Feb 2 Big Life 2018 – Tulum, Mexico
On The Verge app iTunes and Google Play.
Check out the my book On The Verge: Wake Up, Show Up, and Shine 
Please review my podcast on iTunes and help more people find their way to living on the verge!