Podcast: Play in new window | Download (Duration: 12:53 — 17.7MB) | Embed
Subscribe: Apple Podcasts | Android | Email | Google Podcasts | RSS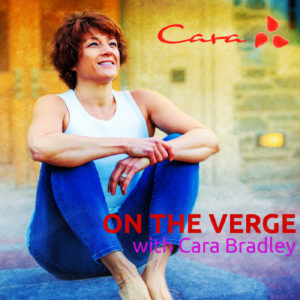 Are you in a chronic state of "crazy busy?" Do you have the tools to shift into calm and clear when needed? Fresh off of a few weeks away, Cara shares her commitment to not get overwhelmed while moving from house to apartment. She explains three intentions that keep her sane amidst the crazy busyness: prioritize, play simple and batch. Tune in and learn how to "get things done" without losing your cool.
Mentions and More:
Getting Things Done by David Allen –
Four Hour Work Week by Tim Ferriss
10-year McKinsey Flow Study
---
Episode #59: Stay in your own Lane
Episode #43 : Force, Fix, Flee
—————————————-
Join Me on Retreat!
Jan 27-Feb 2 Big Life 2018 – Tulum, Mexico
On The Verge app iTunes and Google Play.
Check out the my book On The Verge: Wake Up, Show Up, and Shine 
Please review my podcast on iTunes and help more people find their way to living on the verge!