Podcast: Play in new window | Download (Duration: 25:34 — 35.1MB) | Embed
Subscribe: Apple Podcasts | Android | Email | Google Podcasts | RSS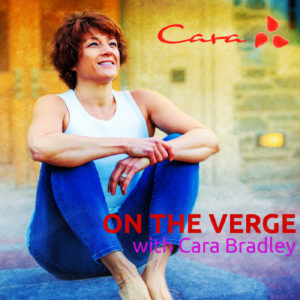 In this episode Cara interviews Kelly McNelis, founder of the on-line community Women For One, and the author of the new bestseller Your Messy Brilliance. They share a lively conversation about how to stop "trying" to be perfect and tell stories of their own imperfections. Kelly offers tools to embrace the messiness of life and how doing so not only frees us from the strife of perfection but also deepens our connection to others and ourselves.
Mentions and More:
Your Messy Brilliance by Kelly McNelis
Women For One
Sisters Shining Together – Kelly interviews Cara on On The Verge
Episode #25: What's Working. What's Not
Blog : What's Working. What's Not
—————————————-
Join Me on Retreat!
Jan 27-Feb 2 Big Life 2018 – Tulum, Mexico
On The Verge app iTunes and Google Play.
Check out the my book On The Verge: Wake Up, Show Up, and Shine 
Please review my podcast on iTunes and help more people find their way to living on the verge!