Podcast: Play in new window | Download (Duration: 17:54 — 24.6MB) | Embed
Subscribe: Apple Podcasts | Android | Email | Google Podcasts | RSS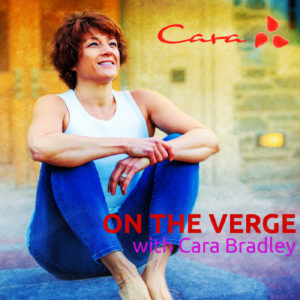 In this episode Cara describes her practice of really "seeing" people including: making eye contact, deep listening, meeting others where they are, recognizing what they're going through and finally encouraging people to really shine. She shares a personal story of feeling "seen" and how it not only changed her life but also shifted how she meets family, friends, co-workers and even strangers.
Mentions and More:
THE SWITCH – January 24, The Kimmel Center, Philadelphia
Episode 47: The Ripple Effect
Episode 33: Becoming A Bigger Container
---
Join Me on Retreat!
Jan 27-Feb 2 Big Life 2018 – Tulum, Mexico
On The Verge app iTunes and Google Play.
Check out the my book On The Verge: Wake Up, Show Up, and Shine 
Please review my podcast on iTunes and help more people find their way to living on the verge!
SaveSave