Podcast: Play in new window | Download (Duration: 16:21 — 22.5MB) | Embed
Subscribe: Apple Podcasts | Android | Email | Google Podcasts | RSS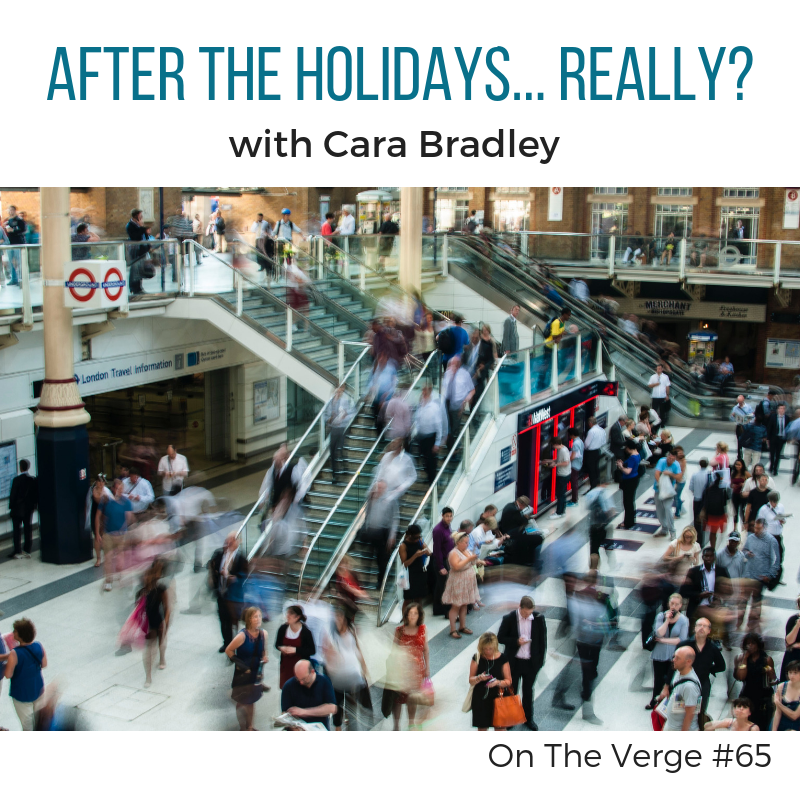 Cara gets real in this episode with a call to stop the insanity of putting off your wellbeing off until "after the holidays"  (or after the summer, or after the fill in the blank). She talks about setting priorities to put wellness first. She also suggests asking your family to list their favorite traditions and to delete the other busyness that's no longer essential.
Cara encourages you to commit to 5 daily practices: Breathing, Moving, Finding Stillness, Being Quiet, and Getting Outside and to stop the crazy year end cycle of binging and purging
Mentions and More:
Episode 63: Move the Ball Forward
Episode 36: What are your non-negotiables? 
---
On The Verge app iTunes and Google Play.
Check out the my book On The Verge: Wake Up, Show Up, and Shine 
SaveSave
SaveSave
SaveSave