Podcast: Play in new window | Download (Duration: 17:58 — 24.7MB) | Embed
Subscribe: Apple Podcasts | Android | Email | Google Podcasts | RSS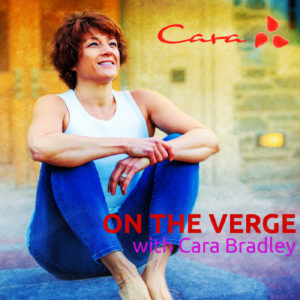 In order to create serious long lasting change, we need strong intentions. In this episode Cara passionately encourages you to commit to the "big rocks" instead of small pebbles — to be more of a "we" and less of a "me." She offers 5 intentions called the "4 C's and a P" including: Care, Connection, Contribution, Creativity and Play. Cara explores these game changing intentions at depth and explains how they will shift you at your core. Buckle your seatbelt. This episode is loaded.
Mentions and More:
Blog: (5) Crystal Clear Intentions for 2018
Episode 68: Getting Knee to Knee
Episode 65: After the Holidays… really?
Episode 63: Move the Ball Forward
---
Join Me on Retreat!
Jan 27-Feb 2 Big Life 2018 – Tulum, Mexico
On The Verge app iTunes and Google Play.
Check out the my book On The Verge: Wake Up, Show Up, and Shine 
Please review my podcast on iTunes and help more people find their way to living on the verge!
SaveSave
SaveSave
SaveSave
SaveSave
SaveSave
SaveSave
SaveSave
SaveSave
SaveSave
SaveSave
SaveSave
SaveSave