Podcast: Play in new window | Download (Duration: 11:13 — 15.4MB) | Embed
Subscribe: Apple Podcasts | Android | Email | Google Podcasts | Stitcher | Spotify | RSS | More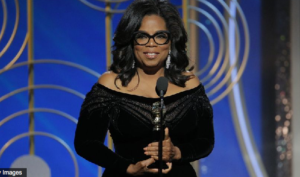 In her now infamous Golden Globe acceptance speech Oprah Winfrey told the world that the most powerful thing we could do is to speak the truth. Inspired from this speech Cara explores what it takes to speak the truth and what holds us back from doing so. Cultivate a strong base through practice she recommends. From a stable ground we access the confidence to fully express ourselves. From steady place we find the courage to fly.
Episode #70: Find A Way
Episode #63  : Move The Ball Forward
---
On The Verge app iTunes and Google Play.
Check out the my book On The Verge: Wake Up, Show Up, and Shine 
Please review my podcast on iTunes and help more people find their way to living on the verge!
SaveSave
SaveSave
SaveSave
SaveSave
SaveSave
SaveSave
SaveSave
SaveSave
SaveSave
SaveSave
SaveSave
SaveSave
SaveSave
SaveSave
SaveSave
SaveSave
SaveSave
SaveSave