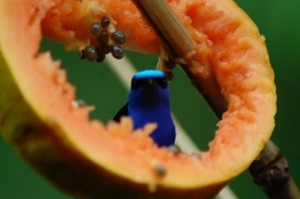 I don't believe people are looking for the meaning of life as much as they are looking for the experience of being alive.
— Joseph Campbell, The Power of Myth
I have always wanted to feel as though I were standing in the center of the field, in the middle of the game, alert and ready to kick the game-winning goal. I feared I'd miss my life standing on the sidelines.
Perhaps this partly explains why I have dedicated my life to to moving bodies and calming minds with yoga and meditation, both of which help people feel stronger, clearer, and more alive.
In my personal quest to feel more alive, I have come to trust from a cellular level that the simple answer to how to be truly alive exists right here in this moment, inside each of us. This deeply-rooted intelligence guides me all the time, sending messages to my body—pulsing, tingling, heat, and coolness—informing me to pause, sleep, eat, and drink.
I have come to trust this instinct as an inner force guiding me to live a happier and healthier life.
As I became more in tune with my inner guiding force, I began to really think about how I was living by looking at what I was doing, whom I was hanging out with, and where I was spending my energy. I started making conscious choices about what I ate, read, and watched. I began slowing down, listening, trusting, and asking myself one question over and over: Does this experience allow me to feel clear, bright, and fully alive?
If the answer was a resounding yes, I leaned in and checked it out further. I also tuned into my body to sense how I could feel that way in other areas of my life.
If the answer was no, then I took a long hard look at why the experience didn't make me clear or bright. I considered if I needed to make a change or if it was time to let go of living that way.
I committed to knowing from a visceral place how I felt when I was clear and bright versus sluggish, unhappy, or just not quite right.
My desire to live in complete connection with my truth has led me to study with master teachers, adopt new disciplines, and finally, to develop the Verge practices—easy-to-use tools from my upcoming book, On the Verge: Wake Up, Show Up, and Shine, designed to help others experience clarity, vitality, and confidence. It's also propelled me toward experiencing a whole new way of living—a way of sensing life in high-definition with high-voltage energy.
I agree with Joseph Campbell, that our natural human drive is to experience being fully alive. I marvel at the effortlessness of living from that visceral place, of tuning into my inner guiding force. The challenge is bypassing our mental clutter and consciously choosing a high-definition existence rather than a muted one.
I encourage you to ask yourself this question often: Does this experience allow me to feel clear, bright, and fully alive? Trust your gut instincts—those messages are the answer to feeling fully alive.