Mental Fitness...
begins in the GUT
Build Mental Fitness by
Optimizing the Gut-Brain Axis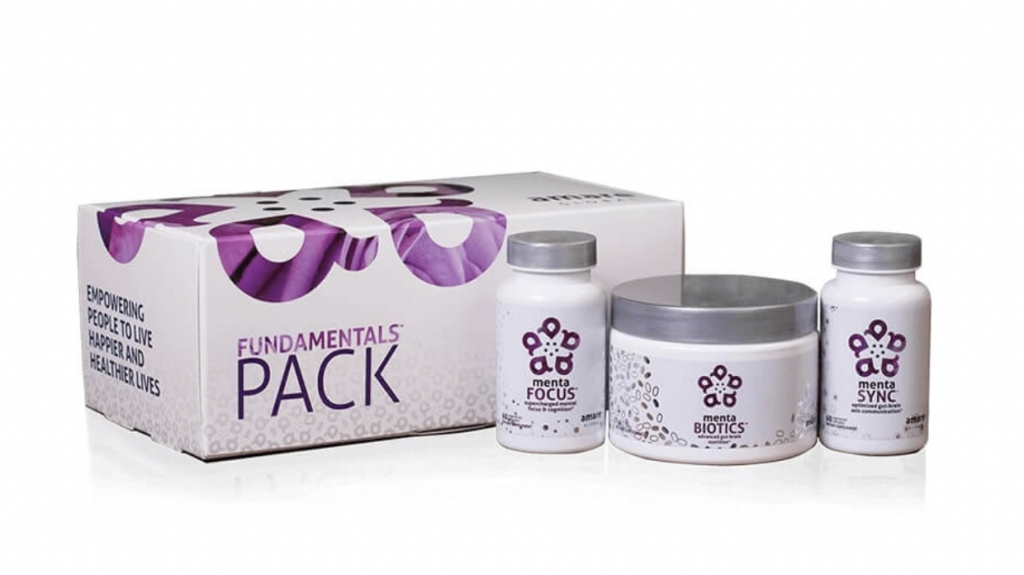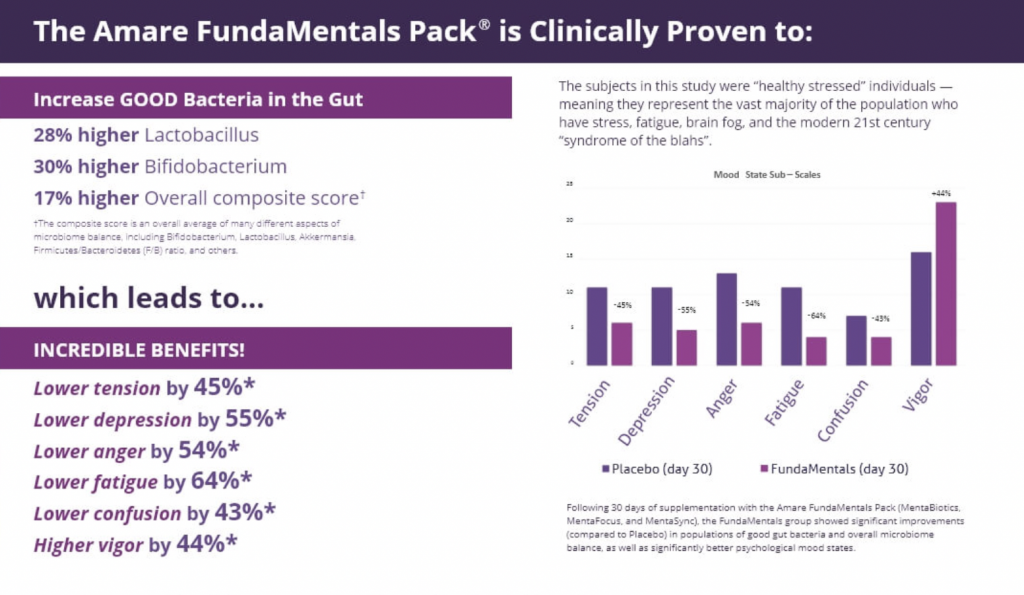 Praise for Amare's Award-Winning FUNDAMENTALS PACK
Since being on Amare FundaMentals Pack and Mood+, I have found my anxiety immensely diminished.
Taking these products has helped me so much! I am feeling so much better, have more energy and overall feel a lot healthier.
I have a tendency to jump from task to task. By using the MentaBiotic, MentaFocus, and MentaSync every morning, I am able to stay focused on one task until completion. This makes my time management go so much smoother.
Resiliency is my new favorite word! I've noticed that I don't feel overwhelmed, it's way easier to stay calm and not get angry, and I am loving my life more every day. Challenge and crisis don't seem to worry me like they used to. For clear thinking and getting to experience the best you - this is my all-time favorite product!
Two months ago, when I started the FundaMentals, I was at the lowest place emotionally. I was having daily meltdowns that landed me in the E.R. twice the month before, wasn't able to sleep or eat, and battling with a severe case of the blues as a result. I wanted only a holistic option, so I felt I was doomed to live that way. I am forever grateful I took a leap of faith with the Fundamentals, as now I'm back to my old self again. Feelings of anxiousness, meltdowns, and the blues have improved,
Who knew? When menopause symptoms (hot flashes, night sweats, weight gain and more) hit me like a freight train, who knew using this pack would reduce those symptoms. It was WOW. And I was so skeptical, I stopped taking the Amare fundamentals, and saw my symptoms increase again. Went back to the Amare fundamentals and subsided again. So thankful for the relief. I also added Mood+ to help with stress management. =