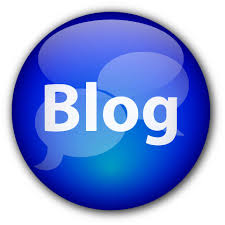 My friend and book coach, author Lisa Tener invited me to be part of the My Writing Process Blog Tour this week. Lisa has helped dozens of authors realize their dream of writing a book and has supported me by editing my book proposal for the past six months. She has been an inspiration to me and for so many other new writers. Her clients have signed 5- and 6-figure publishing deals with Random House, Harper Collins, Simon and Schuster, Scribner, Yale University Press, Johns Hopkins University Press and many other publishers, as well as self-publishing. Lisa teaches on the faculty of Harvard Medical School's CME publishing course, at popular writers conferences and in her Stevie Award-Winning Bring Your Book to Life® Program. You can read her blog here: book writing blog.
If you're new to my blog, I write about my experiences as entrepreneur, teacher, and mother and how daily practices such as meditation and yoga support me in maintaining balance while leaning into the edges of my life. As part of the blog tour, I've been asked to answer the following questions:
1) What are you working on?
For the past year I have been writing SoulForce: Living Beyond Your Busy Mind. SoulForce—a powerful state of presence and profound sense of wellbeing—emerges from the space beyond the busy human mind. It awakens between thoughts and in moments when body, mind, and heart are balanced and synchronized, creating an intense and pure state of feeling extraordinarily awake and fully engaged. My book guides readers in directly experiencing SoulForce through empowering and energizing daily practices.
2) How does your work differ from others of its genre?
My writing is primarily about guiding readers to recognize their potential through direct experience. I am called to teach readers about the power of daily practice and how committing to consistent actions or intentions can create a path for their own discovery—a gateway to experience presence and power—not by chance­—but on purpose—every day.
3) Why do you write what you do?
I am an eternal optimist and believe in our extraordinary potential as human beings. My passion to help others discover their natural strengths and live with more joy and ease energizes me to teach through live classes and talks, podcasts and writing.
4) How does your writing process work?
As an early riser I find myself to be most creative in the morning. I generally rise around 4:15 am and go straight to my writing nook in the basement where I only allow myself to write. I light a candle as a way to invoke the sacred into the space, open my journal and free write for ten minutes to get loose. I take another five minutes to explain my teaching message as it continues to evolve and then another five minutes to recall a personal story or anecdote to use in my book. At that point I am ready to tackle a section of SoulForce, a blog post, or article. My morning session lasts anywhere from two to five hours.
Next up in the My Writing Process Blog Tour, let me introduce you to two great writers I am honored to know:
Lisa Kohn is the author of a memoir, Way Out, which chronicles her childhood – growing up in the East Village of New York City in the 1970s and in the Unification Church (the Moonies). Lisa writes of her recovery from the emotional abuse and abandonment she faced, and her now life of hope. These days Lisa owns a leadership consulting and executive coaching firm, where she shares ideas that are a compilation of what she learned along the journey through her bizarre and "way out" childhood and current leadership best practices. Lisa blogs at Lisa Kohn Writes
Dawn Elyse Warden-Reeder is a former lifestyles magazine senior + food editor turned PR, Social Media + Copywriting consultant at the warden ettinger group (@TWE group), The Whole Enchilada PR + the word exchange. Other places you'll find her blogging: Women on Business, ShopMoxie, @NoKidHungry and PA/NJ Bloggers for Social Good. She is also the Social Media voice for Les Dames d'Escoffier International, a Member of Philly Social Media Moms, Femfessionals Philly and A Band of Women (Look for her essay to be published in the forthcoming Nothing But The Truth So Help Me God anthology, available in bookstores and online Dec. 2013.) You can find her blogs at readeatdewwrite.com