Where I'm living
My husband Brian and I are

experimenting

with how to live with less stuff and no home-base.

We're currently in Nelson, New Hampshire until end of April. It's early spring. The lake is slowly melting.




Life has become VERY simple and routine. We walk in the mud, practice yoga, drink wine.




Last year we sold our "bricks and mortar" yoga business, moved out of Philly and put some stuff in storage.

Yes, having less—with no real home—makes us feel spacious and more alive.




No, we have no plans to "settle down" any time soon.
A New Game
We are tinkering with what a Game B lifestyle might

look like. So far there's been a lot of "undoing."

I'm learning how the gut-brain connection impacts mental health and performance.
Our new game includes working with Amare Global to generate time and financial freedom.

Brian has started writing about Game B Networking Marketing.
In Flow...
Through tinkering and uncovering, I continue to explore letting go of what is no longer necessary and leaning into what makes me feel purpose-filled, challenged, and fully alive.
This page was inspired by Derek Sivers. Read more Now pages on NowNowNow.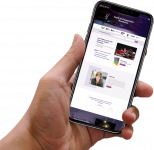 FREE! Get The
Mental Fitness Protocol
Discover science-backed ways to live in High Definition.