Podcast: Play in new window | Download (Duration: 15:56 — 18.2MB) | Embed
Subscribe: Google Podcasts | Email | RSS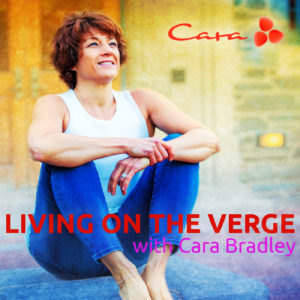 Accidents happens when we're not aware.
In this episode Cara chats about how not being mindful or aware causes mishaps and accidents. She shares her recent experience walking into a wall and explains the five levels of awareness and how they help you distinguish when you're aware and engaged and when you're not aware or distracted.
Level 1: Busy Mind
Level 2: Waking Up
Level 3: The Power of Pause
Level 4: Glimpse of Natural State
Level 5: Living on the Verge
Cara also talks about how when you're aware that you're aware, you glimpse your direct experience in this moment. This is living on the verge — your full participation in this moment when you feel awake and fully alive.
---
Also check out the On The Verge mobile app on iTunes and Google Play.