More Published Work:

I wrote this short post in a coffee shop last week as I vacationed with my family in Northern California.
Today I will experience my last full day of vacation with my husband and daughters. It's not often that we are all together these days—without papers to write, or texts and emails to answer. It's not often that we are all contained in a way that life cannot separate us.
A few weeks ago, while in Connecticut, I woke early and stumbled into the lobby of my hotel searching for coffee. While fixing my cuppa joe, I paused and noticed the space and stillness of the early morning and was grateful that time to sit down and enjoy my coffee before the day got going. It was an ordinary moment that was about to become profoundly ordinary.
Read More…
I just received news that something I had recently written was "missing my voice and my character." As I listened to this feedback, I sensed my guilty little ego scurry away and hide in the corner of the room. She waited there, covering her head, until I hung up the phone. My soul, on the other hand, stayed with me, comforted me and nodded her head with a compassionate knowing.
Read More…
For the past six months I have been writing a book currently called SoulForce: Unleashing your Human Potential. It stems from my deep conviction that you have the ability to be focused and fearless in everything that you do but you are all too often blocked from accessing it. I believe that, with daily practice, you can create the optimal environment to harness your boundless intelligence, your SoulForce, and infuse it into every area of your life.
Read More…
As a human being I am just doing my best to enjoy my life while attempting to serve others and leave the world a better place. I don't claim to be enlightened and I don't claim to have the answers to those big life questions. As a yoga teacher and yoga business owner, the last thing that I want is for people to think that I've "got it all together" and I certainly do not want to be put on a pedestal. I only desire that others meet me as a fellow "spiritual-being" having an imperfect and unpredictable human experience.
Read More…
Less than 48 hours ago my husband and I said good-bye to our youngest daughter on a bustling street on the campus of Brown University in Rhode Island. We hugged and kissed, shed a tear or two and headed west. Watching her in my rear view mirror I saw her skip away in search of her freshman friend.
And, just like that, my nest emptied.
Read More…
8-7-13 My first day of vacation was spent in rural Connecticut with a brilliant philosopher and healer named Bonnita Roy. The best way I can describe Bonnita is "The Horse Whisperer". Just to be clear, I, aka "Brooklyn Girl", have spent little to no time with horses. The idea to spend the day meditating with horses was definitely not mine. It was my husband's.
Read More…
1-17-13 This blog entry is a vulnerable step for me, as what I offer is an unabridged and uncensored journal entry from May 2012, just after the second devastating flood at our Verge Yoga Phoenixville center.
Read More…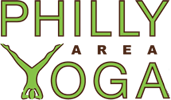 All is Well – How these 3 little words changed my life
All is well. Three little words, but what a game changer they have been for me. They are simple, certain and they are bold.
"All is well." Last week, I heard those words in every encounter with my new Jamaican family at Jake's Hotel in Treasure Beach, Jamaica where I taught a yoga retreat. This resort in the quiet, quaint fishing village of Treasure Beach on the southern side of the island oozed peace, serenity and, well, "chill". Over the course of the week I got to know and grew to love many of the Jake's staff and the locals of Treasure Beach. And I found my smile growing wider as these sunny folks somehow found a way to squeeze "All is well" into every conversation.
Read More…
Yoga Teacher's Toolbox: You are the Mood Manager
In this second installment of Teacher's Toolbox, Verge Yoga founder Cara Bradley, CSCS, ERYT, offers up insight on how paying attention to subtle factors can empower you as a teacher and transform your students' class experience.
I hope you found my first post of this series, You Are The CEO, useful in your classes. This month we will explore the different variables that change depending on the time of your class and where you are in your class sequence. You can learn to manage the mood of the class and offer your students a consistent and positive experience every time they practice with you.
Read More…
---