WELCOME TO
Cara Bradley & VERGE b3
"A fit BODY begins with exercise and mental wellness, and the key to mental wellness and a healthy BRAIN is the gut microBIOME."
Verge b3 dedicated to optimizing
your Body, Brain and Biome.
Cara Bradley is excited to launch Verge b3 and a partnership with Amare Global - a mental wellness company.
For 15 years, Cara Bradley and her Verge Yoga Center has been committed to your wellbeing by offering you impactful ways to train your body and brain. Cara and her team at Verge b3 are now partnering with Amare – a mental wellness company – to help you supercharge your BODY, BRAIN and BIOME by resetting your gut microbiome with key nutrients clinically shown to support focus, mental sharpness, clarity, creativity, and cognitive functioning.
Verge b3 can help you Optimize your Body, Brain and Biome
BRAIN: Verge b3 offers on-site and on-demand mindfulness-based classes designed to synchronize and stabilize your mind and body to help you feel strong, calm and clear.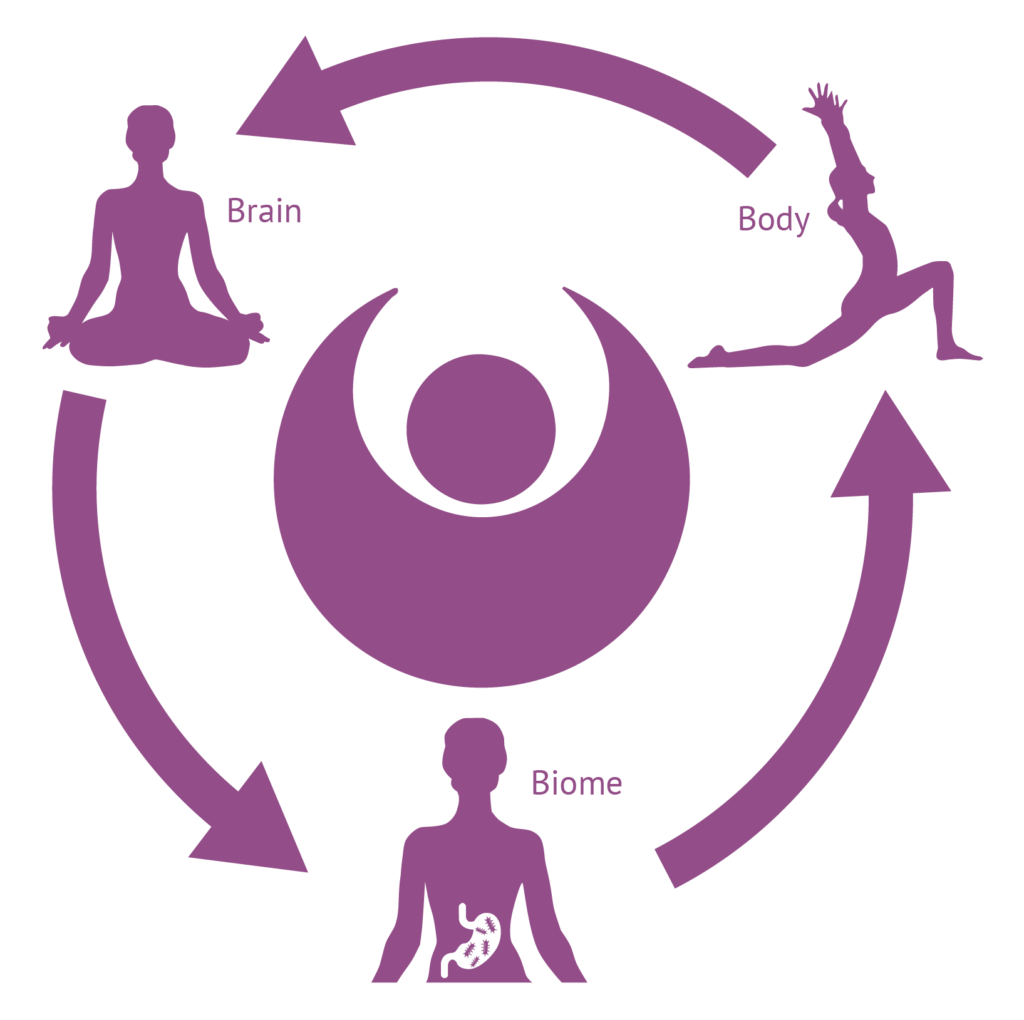 BIOME: With our new partner – Amare Global – Verge b3 now supports you in optimizing your gut-brain axis with a platform of products that leverage new scientific discoveries and pioneering solutions to improve your physical energy, emotional wellbeing, mental sharpness.
BODY: Verge b3 offers on-site and on-demand functional movement and yoga classes to increase stability and range of motion, dissolve tension and enhance clarity.
Get started on your mental wellness revolution!
You have a few choices.
1. Order products and start improving your gut-brain axis
Use the link below to purchase your Amare b3 Project Pack and other products as a Wholesale Customer.
Buy Now →
2. Join the Verge b3 community of Wellness Partners
Over the next 10-20 years, there will be no bigger focus in the Natural Nutrition or Pharmaceutical Industries than brain health and mental wellness. Amare Global and Verge b3 are primed to lead the way. However, we know that we can be more influential working together, with smart people like you, than individually. Join our Verge b3 team of Wellness Partner and let's make a difference in the world. Together, we have the potential to "do well" by helping others "do well."
Become a Wellness Partner Now →
3. Take the Mental Wellness Assessment *
What's the state of your mental wellness? Mental wellness can be impacted by a wide range of factors ranging from stress and sleep quality to the balance between hormones, neurotransmitters and bacteria in the gut.
Take the Amare Mental Wellness Assessment →
* This simple assessment is based on the research-validated Profile of Mood States questionnaire, or POMS, that has been used in thousands of clinical studies. It's been used for almost 2 decades to measure stress levels, mental wellness and biochemical balance (or imbalance) in research study subjects in a range of clinical trials.