Boost Your Body, Brain & Biome
I am excited to partner with Amare Global and to be part of their powerful and timely mission to LEAD THE MENTAL WELLNESS REVOLUTION.
For more than 30 years I have been training bodies and minds as a Mental Strength Coach, corporate trainer, keynote speaker and at Verge Yoga Center – my business of 16 years.  Now I'm leading a team of gritty go-getters ready to serve and prosper in a whole new way. 
We are partnering with Amare Global– the mental wellness company – to help you (and millions) BOOST your BODY, BRAIN and BIOME with key nutrients clinically shown to support:
Build focus
Boost mood
Increase clarity
Improve sleep
Build stress resiliency
Stabilize emotions
Prime your immune system
Feel more positive!  
Now more than ever, we need to BOOST our Body, Brain & Biome
BRAIN: Build mental fitness with science-backed practices and cutting-edge natural solutions designed help you feel STRONG, CALM and CLEAR.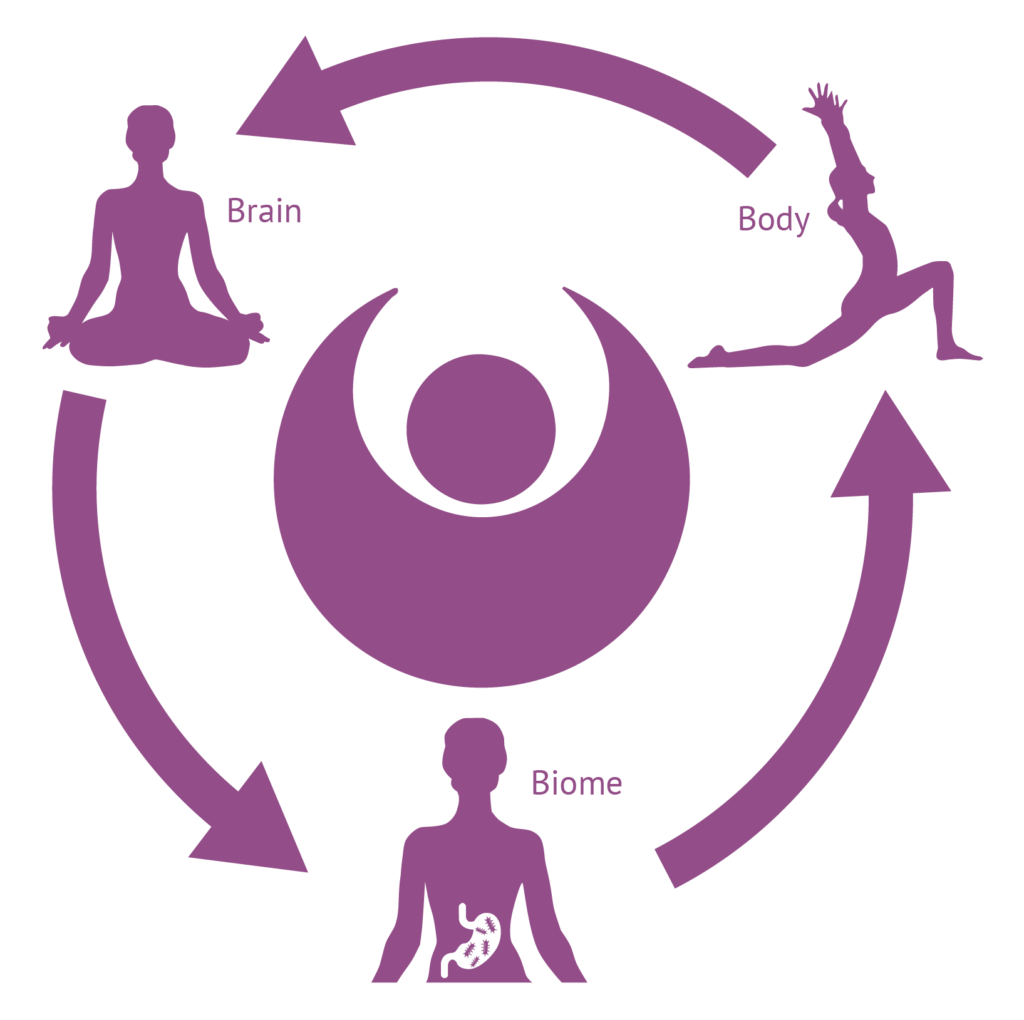 BIOME: With our new partner – Amare Global – we now offer natural solutions to optimizing your gut-brain connection with a platform of products that leverage new scientific discoveries and pioneering solutions to increase energy, boost mood and build focus and clarity.
BODY: Prime your immune system with clinically proven micro-nutrients and discover the power effects of mindful movement to reduce stress, dissolve tension and enhance clarity.
Get started on your mental wellness revolution!
You have a few choices.
1. WORK with ME: Join our team of gritty go-getters ready to help millions get MENTALLY FIT.
Over the next 10 years, there will be no bigger focus in the "natural nutrition" or pharmaceutical industries than brain health and mental wellness. Amare Global is primed to lead the way. However, we know that we can be more influential working together, with smart people like you, than individually. Join our team of Wellness Partners and let's impact the world. Together, we have the potential to "do well" by helping others "feel well."
Find out more Now →
2. Join Project beWELL our 4-week kickstart to feeling and performing your best. Find out more Now →
3. Take the Mental Wellness Assessment *
What's the state of your mental wellness? Mental wellness can be impacted by a wide range of factors ranging from stress and sleep quality to the balance between hormones, neurotransmitters and bacteria in the gut.
Take the Amare Mental Wellness Assessment →
* This simple assessment is based on the research-validated Profile of Mood States questionnaire, or POMS, that has been used in thousands of clinical studies. It's been used for almost 2 decades to measure stress levels, mental wellness and biochemical balance (or imbalance) in research study subjects in a range of clinical trials.