From
Hyper-Drive to Hyper-ALIVE!
Cara Bradley
Mental Fitness | Flow State | Gut-Brain Axis
Welcome!
I don't want to miss one moment of my precious life
feeling dull or stuck—
and I don't want you to either.

Let's explore how to get "mentally fit"
and feel Fully Engaged and Alive.
Mental Fitness... it's not all in your head!
What is Mental Fitness?
Mental Fitness is the capacity of
our body and mind to work together synergistically
to increase confidence, clarity, and vitality. .

By priming our body and training our mind,
we open the gateway to feel and perform our very best..

Mental Fitness... it's a feeling of being fully engaged and alive... period.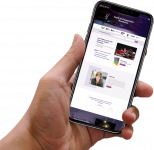 FREE! Get The
Mental Fitness Protocol
Discover how to train your body and mind to be friends.
New 2021 Course from Mindful.Org
Build Mental Fitness to Boost Your Energy and Encourage Emotional Well-Being
Join Cara Bradley for Mindful's new online course
to help you build mental fitness.
On The Verge is a call to break free from your busy mind and to wake up right now, fully engaged and ready to shine. Discover how to shift beyond "crazy busy" into high definition, high voltage living.
Super Charged Presentations!
Prepare for a high energy, high content performance that will leave the audience buzzing!
With over three decades of performance training and most importantly, real-life, in-the-trenches business experience, Cara's view on optimization is radically different. Unlike many motivational speakers, she doesn't just talk about methods to feel and do better… she gets you out of your head, onto your feet and experiencing optimal body-brain states for yourself.
Cara you were truly one of the highlights of the summit! Thank you for offering our leaders great strategies to boost focus and live in flow at work.
Stop what you're doing and breathe. Silence your mind. Get your body moving! Thank you, Cara, for teaching us "mini-win's" to bring our bodies and minds back into the present! The 80+ HR and business professionals who attended our event loved this!
Cara's enthusiasm for helping others feel ALIVE and ENGAGED touched our women leaders boosting our commitment to be balanced and steady at work and home.
Cara's dynamic energy coupled with her deep expertise in mind-body moves audiences literally!
Cara Bradley has been a tremendous addition to our football program. Our players are more focused and frankly we have had less injury than at any other time in our history.
Cara left a lasting impression on me and my colleagues. Her presentation was dynamic, insightful, and relevant. We are grateful for her inspiring story and the strategies she taught us.
Cara provided tools and techniques that will help us to be better leaders in an extremely busy world. With mindfulness, we can be more productive, present, and engaged. It was a excellent event!
The perfect blend of motivation and stillness. I am a better coach because of Cara Bradley.
A great success! Cara provided a wonderful presentation to our north America associate population. It was very informative and engaging. Almost immediately I received tons of positive feedback!
Cara gets people up on their feet and into their bodies – such an important element for a conference on mindfulness.