Mental Fitness... it's not all in your head!
What is Mental Fitness?
Mental Fitness is the capacity of
our body and mind to work together synergistically
to amplify clarity, acuity and vitality.

By priming our biology and training our mind,
we open the gateway to connect with our innermost being
and experience life in high definition.

Mental Fitness is how we come alive.

We get mentally fit by
enhancing the synergy of body, brain and biome.

When biology meets being... we feel awake and energized...
we go from Hyper-Drive to Hyper-ALIVE.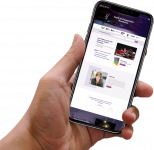 FREE! Get The
Mental Fitness Protocol
Discover science-backed ways to live in High Definition.