Podcast: Play in new window | Download (Duration: 5:55 — 12.2MB) | Embed
Subscribe: Apple Podcasts | Android | Email | Google Podcasts | RSS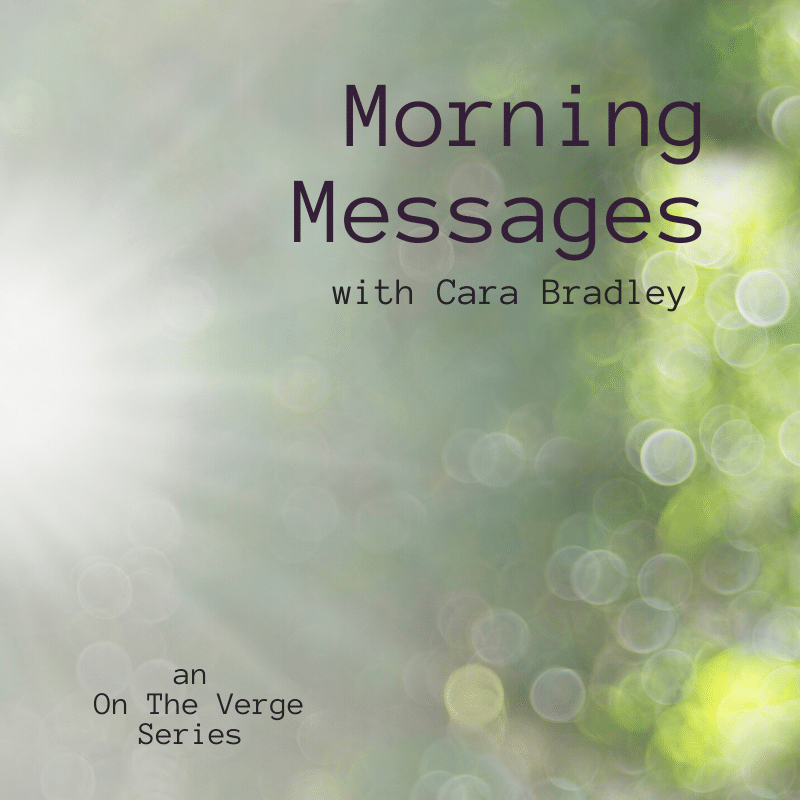 Start small. Stay steady. Build from there. Our lives are built upon our daily practices. What are your practices? What is calling for your attention? Tune in for more.
Want More?
Don't forget to SUBSCRIBE to get your Morning Messages every day.
Join me for Project beWELL— a 4-week exploration to start your mental fitness journey. https://mailchi.mp/cb89bfe09e91/project-bewell
More stuff at: https://linktr.ee/cara.m.bradley
Message me on Instagram, Facebook or LinkedIn.