Podcast: Play in new window | Download (Duration: 19:13 — 22.0MB) | Embed
Subscribe: Google Podcasts | Email | RSS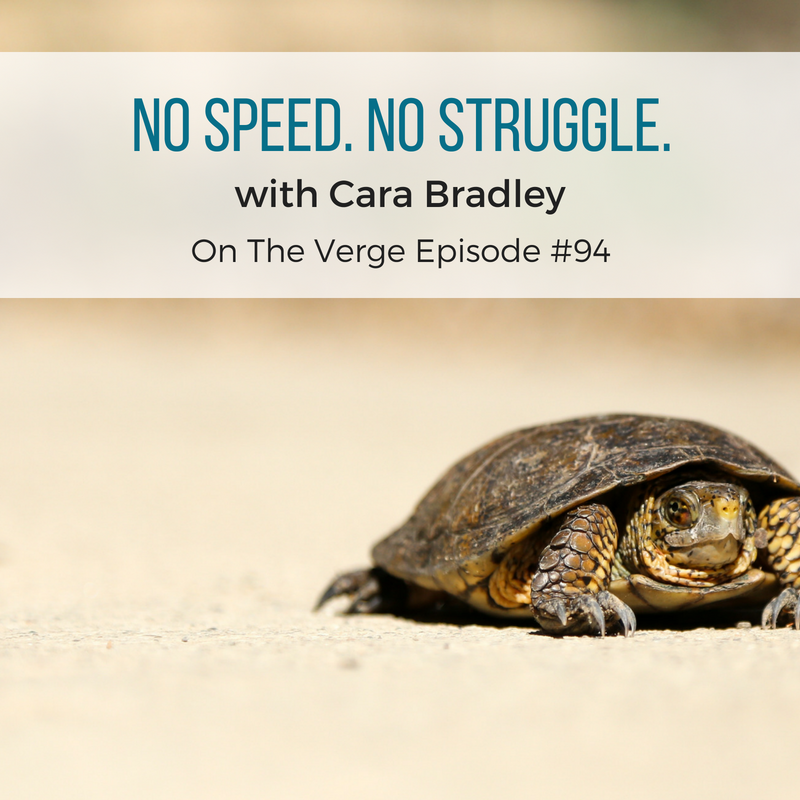 [rebroadcast] Speed creates struggle. Slow down and stop moving so fast. 
Let's talk about stress and struggle and how we race around town. There's the obvious physical speed but there's also mental and emotional speed. Learn to notice speed and how running too fast causes accidents and mistakes. Discover how to pause and slow your life down.
How to slow down? Try these tips. 
Sticky notes – Put simple messages around your home, office (and car) to slow down.
Bells – Use dings and boings to remind you to pause
Thresholds – Notice your state of being when transitioning from one room to another
Red lights – Watch your breath during the stop
Arrive early – Try being ten minutes early for appointments to avoid stress
What are some of the benefits of moving slowly? 
Experience more mental space and clarity
Sense life more fully, i.e. your cup of coffee, your lunch, the conversation
You become more efficient and effective
At the end of the day, people who move more slowly and speak mindfully are simply easier to be around. Be one of those easy people and slow down today.
Mentions and More
Slow Danceby David Weatherford
Related episodes:
———–
For more on my teachings read  On The Verge: Wake Up, Show Up and Shine 
Also check out the No Speed. No Struggle Primer Practice on the free On The Verge mobile app oniTunesand Google Play