Podcast: Play in new window | Download (Duration: 6:46 — 15.5MB) | Embed
Subscribe: Apple Podcasts | Android | Email | Google Podcasts | RSS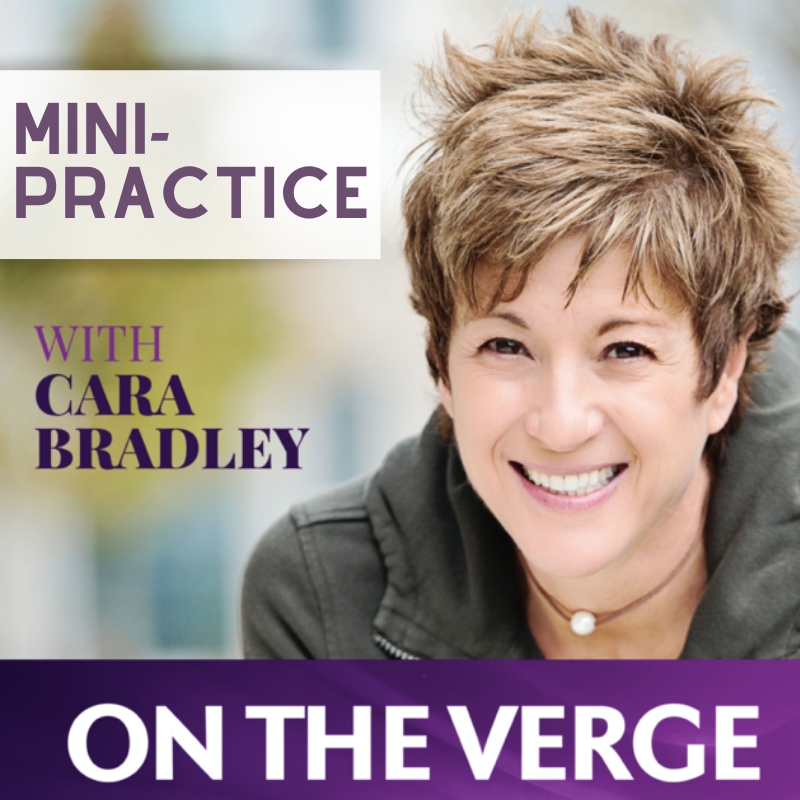 Pause to turn down the volume outside and turn up the volume of your inner experience. It's not only relaxing, it's also necessary for optimal mental wellness. Join Cara for this short guided meditation to slow down your thinking mind.
Website: www.carabradley.net
Book: On The Verge: Wake Up, Show Up and Shine
Email: cara@carabradley.net
Social Media Links and more!
My Businesses:
Verge Yoga Center
Verge b3