Build Mental Fitness in 90 Days
When I learned that brain fog, burnout, ADHD, depression and anxiety are not just 'brain' issues but 'gut-brain' issues…everything changed.

I started experimenting with targeted micronutrients to improve my gut-brain connection. Within a week, my brain fog lifted (that I didn't know I had) and overtime, I reversed years of burnout from running my yoga business (true story).

I also experienced new levels of motivation, focus, mental sharpness, sleep, stress resiliency and JOY.
These days, I no longer train people on building mental fitness without also addressing gut-brain health—because it's literally a no-brainer.

And it starts with HAPPY JUICE— my daily gut-brain protocol.
You won't find anything like this blend of probiotics, prebiotics, phytobiotics and nootropics anywhere. Try it. You have nothing to lose but perhaps burnout, a bad mood and brain fog.
Also… Try Happy Juice and gain free access to IN THE ARENA – my monthly small group coaching programs.
Are you a wellness, fitness, mental health or performance professional?
Check out our Mental Fitness Collective and how we are teaming up to impact the mental wellness of many!
Happy Juice.
Feel Focused, Motivated & ... Happy!
If for ANY REASON, you are not completely satisfied with your products you can simply send Amare Global your empty bottle and request a 100% refund for up to 90 days. No Questions Asked! You have ABSOLUTELY ZERO RISK!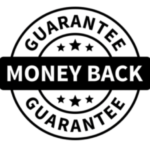 Join our Mental Fitness Collective!
The Mental  Fitness Collective is a growing network of wellness and performance experts committed to sharing cutting-edge mental fitness practices and products.  We have come together from many domains, but share the conviction that Mental Fitness begins in the gut.  Discover who we are.