Podcast: Play in new window | Download (Duration: 19:34 — 22.4MB) | Embed
Subscribe: Apple Podcasts | Android | Email | Google Podcasts | RSS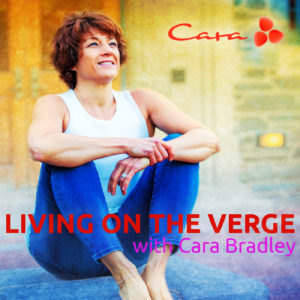 Let's practice failing — every day. This week Cara talks about failing big and small. She talks about failing often. She explains how if we're not failing all the time we're not opening to possibilities. She describes how failing makes her feel fully alive. This episode comes loaded with stories and suggestions of welcoming the unwelcome and getting comfortable with being uncomfortable.
---
Fail. Fail Again. Fail Often by Pema Chodron
Women for One
Kelly McNelis Upcoming Book: The Messy Truth
Brene Brown
Lisa Kohn Writes
Flow Genome Project – Jamie Wheal and Steven Kotler
Misquote:
Barking up the wrong tree – not the wrong alley! I do mismatch quotes and idioms all the time and get major grief from my family 🙂
Cara's Stuff:
Episode #5 Intentions in Motion
On The Verge: Wake Up, Show Up, and Shine.
On The Verge mobile app iTunes and Google Play.