Podcast: Play in new window | Download (Duration: 17:08 — 19.6MB) | Embed
Subscribe: Apple Podcasts | Android | Email | Google Podcasts | RSS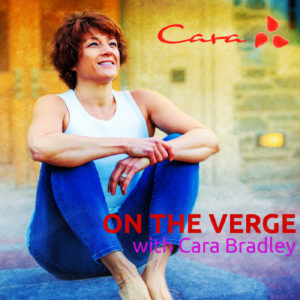 Stop wasting your time trying to change your life by struggling to make smalls shifts at the surface level. In part 2 Cara continues sharing how she's radically shifting her life and how you can too. By honestly looking at the root of how we're living — eating, moving, breathing, recovering — like a neuroscientist, we can better discern what's working and what's not working. With unbridled passion Cara discloses exactly how she's changing  inviting you join her on the journey by connecting on the new FaceBook group: Radical Shift 2017.
---
Mentions and More:
#23 Radical Shift 2017 part 1
#20 Are You Breathing?
Stress Doctor App to monitor Heart Rate Variability (HRV)
Check out the my book On The Verge: Wake Up, Show Up, and Shine and on the free On The Verge app iTunes and Google Play.