Podcast: Play in new window | Download (Duration: 13:02 — 17.9MB) | Embed
Subscribe: Apple Podcasts | Android | Email | Google Podcasts | Stitcher | Spotify | RSS | More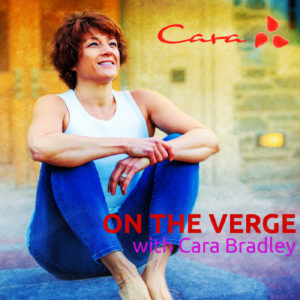 In this episode Cara talks about the inspiring swimmer Diana Nyad. Her slogan "find a way" helped her swim from Cuba to the US after several failed attempts. Cara talks about her inspiration to "find a way" to achieve her personal and professional goals. She explains how she sets goals and breaks them down into smaller, daily goals. Find a way to succeed every day and your life will be a masterpiece.
Find A Way: The Inspiring Story of One Woman's Pursuit of a Lifelong Dream by Diana Nyad
Blog: (5) Crystal Clear Intentions for 2018
Episode #69: (5) Get Clear in 2018
Episode #63  : Move The Ball Forward
---
On The Verge app iTunes and Google Play.
Check out the my book On The Verge: Wake Up, Show Up, and Shine 
Please review my podcast on iTunes and help more people find their way to living on the verge!
SaveSave
SaveSave
SaveSave
SaveSave
SaveSave
SaveSave
SaveSave
SaveSave
SaveSave
SaveSave
SaveSave
SaveSave