Podcast: Play in new window | Download (Duration: 17:52 — 20.4MB) | Embed
Subscribe: Google Podcasts | Email | RSS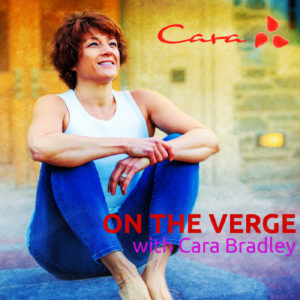 White Space – moments, minutes, or hours of unscheduled time when you stop doing stuff and simply experience life as in real time.  In this episode Cara talks about the joy of lingering in white space, how to schedule empty pockets of time and how to sneak moments of white space throughout your day.
---
Mentions and More:
Episode 28 Let's Optimize Day
Blog post: White Space part 1
Blog post: White Space part 2
Check out the my book On The Verge: Wake Up, Show Up, and Shine and on the free On The Verge app iTunes and Google Play.