Podcast: Play in new window | Download (Duration: 9:56 — 13.7MB) | Embed
Subscribe: Apple Podcasts | Android | Email | Google Podcasts | RSS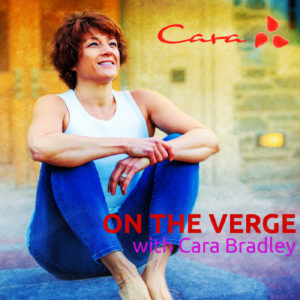 In this episode Cara doesn't hold back. She asks, what are you waiting for? What's holding you back from realizing your potential? Are you waiting for something to happen before you can be bold or lean in? What you saying you "need" to do? She challenges you to make one small change today. She encourages you to look ahead, not behind, and make the effort to shift something today. Doing so will not only put a little spring in your step, it'll provide you with confidence and momentum that bigger changes are possible.
---
Mentions and More:
Episode 30: Do Three Things Really, Really Well
Blog post: It Goes By Fast
Blog post: Catch a Glimpse of Being Fully Alive
Check out the my book On The Verge: Wake Up, Show Up, and Shine and on the free On The Verge app iTunes and Google Play.