Podcast: Play in new window | Download (Duration: 10:52 — 14.9MB) | Embed
Subscribe: Apple Podcasts | Android | Email | Google Podcasts | RSS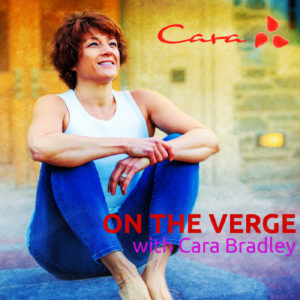 Getting stuck in patterns makes us inflexible to change. This keeps us stuck in unconscious routine muting our direct sensory experience. This week Cara talks about jumping patterns and living "outside the box." In doing so we become more nimble and flexible in our lives. Learn how Cara's "changing it up" and feeling more alive than ever, and how you can do so too.
---
Mentions and More:
Episode 31: What Are You Waiting For?
Episode 30: Do Three Things Really, Really Well
Read: Stealing Fire by Steven Kotler and Jamie Wheal
Check out the my book On The Verge: Wake Up, Show Up, and Shine and on the free On The Verge app iTunes and Google Play.