Podcast: Play in new window | Download (Duration: 7:39 — 10.5MB) | Embed
Subscribe: Google Podcasts | Email | RSS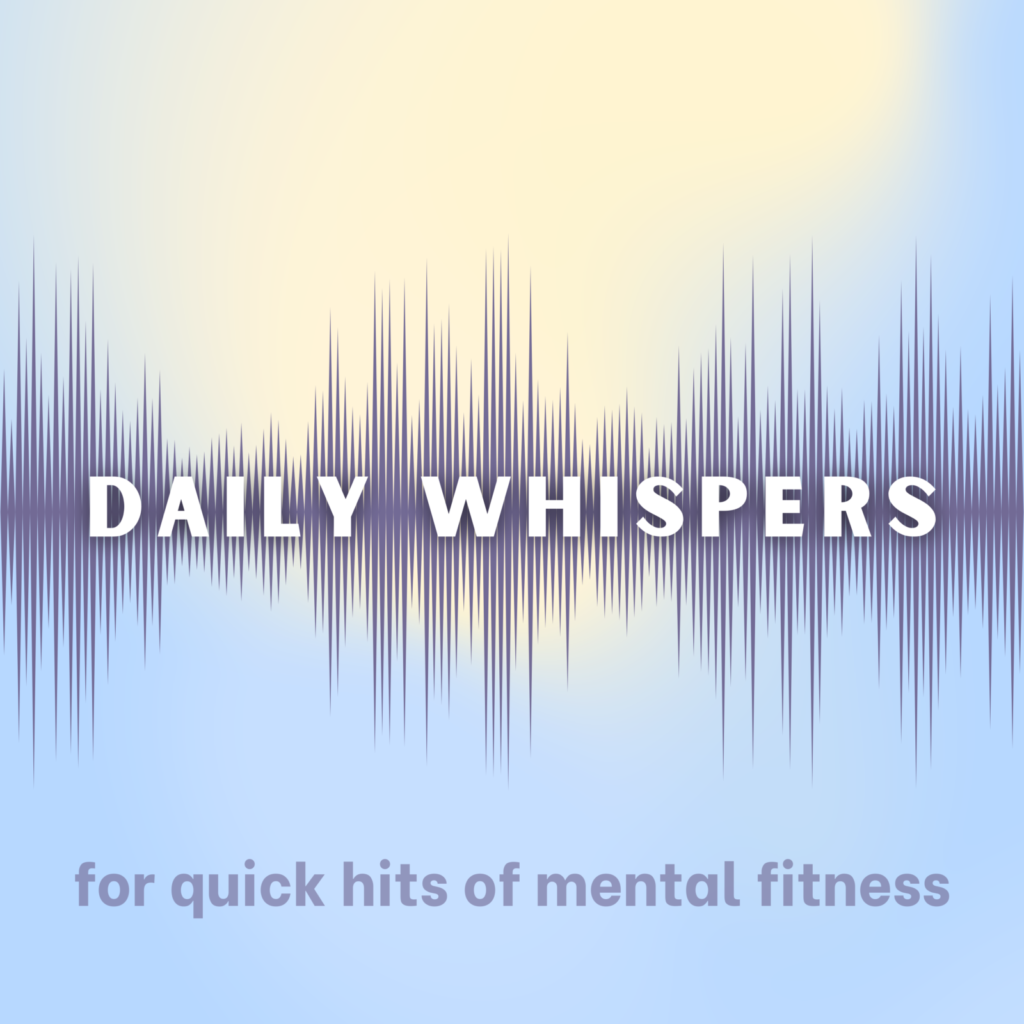 W.A.I.T. Why am I talking? What kind of communicator are you? Do you speak deliberately and consciously? Or, do you sometimes get distracted and run off in unending stories? In other words, are you precise with your speech or do you unconsciously vomit on people? In this fun Whisper, we continue our investigation of looking at specific behaviors as a way to shed light on to how we are living. Today we look at our patterns of speech. 
Grab my FREE Mental Fitness Cross-Training Grid
Join the next round of IN THE ARENA – monthly masterminds building community, confidence and consistent mental fitness practices. Now offering the INNER PATH or the IMPACT PATH
Step 1 in building mental fitness are the Amare Happy Packs—my go-to gut-brain protocols to feeling happy, confident and clear.
Our brand new Mental Fitness Collective webpage is live!
Connect with me – hello@carabradley.net