Podcast: Play in new window | Download (Duration: 14:22 — 19.7MB) | Embed
Subscribe: Apple Podcasts | Android | Email | Google Podcasts | RSS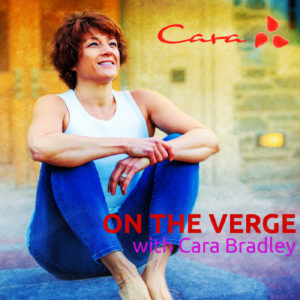 How often do you check in with yourself? Are you able to easily snap out of a negative mood? Do you find yourself riddled with anxious thoughts unable to stop the frenzy? In this episode Cara shares how to become hyper aware of your state and how to shift from frazzled to focus in minutes. She encourages you ask the question, "Am I "in sync" or "out of sync?" Discover a few best practices to quickly shift yourself from anxious, frustrated or sad to strong, stable, and clear.
Mentions and More:
THE SWITCH – January 24, The Kimmel Center, Philadelphia
Episode 65: After the Holidays… really?
Episode 63: Move the Ball Forward
Episode 48: Be Your Own Guru
---
Join Me on Retreat!
Jan 27-Feb 2 Big Life 2018 – Tulum, Mexico
On The Verge app iTunes and Google Play.
Check out the my book On The Verge: Wake Up, Show Up, and Shine 
Please review my podcast on iTunes and help more people find their way to living on the verge!
SaveSave
SaveSave
SaveSave
SaveSave
SaveSave
SaveSave