Podcast: Play in new window | Download (Duration: 15:15 — 17.5MB) | Embed
Subscribe: Apple Podcasts | Android | Email | Google Podcasts | RSS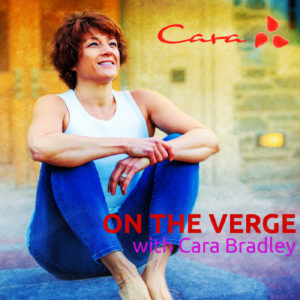 In this episode, Cara talks about getting down into the roots of what's working and what's not working in our lives in order to finally wake up and radically shift into a lifestyle that makes us feel fully alive. She describes the 4'c needed to make long-lasting change: courage, curiosity, compassion, and commitment and offers her perspective as she goes through big changes in her own life.
FaceBook group: Radical Shift 2017.
---
Mentions and More:
#24 Radical Shift 2017 part 2
#23 Radical Shift 2017 part 1
Check out the my book On The Verge: Wake Up, Show Up, and Shine and on the free On The Verge app iTunes and Google Play.